Cockington Country Park
At 182 hectares, Cockington provides a welcome oasis of calm, green space, just a mile from Torquay's seafront bustle. Walking trails wind through fields, woods and parkland surrounding a 17th-century manor house, a walled garden and craft studios.
A heavily thatched village comes complete with forge, mill, gamekeeper's cottage, 14th-century church and an architectural rarity: a thatched pub designed by Sir Edwin Lutyens, the 1936 Drum Inn.

Explore through a network of paths and bridleways on foot or by bike. Our Visitor Centre, located in the heart of the village, offers lots of information about the park, its history, wildlife and the Trust, as well as a selection of quality gifts and souvenirs. Disability access is good with tarmac or laid paths.

Cockington Court is a historic manor and home to over twenty craft studios, a contemporary art gallery, tea room and rose garden. The court and craft studios are managed by TDA and the rose garden is cared for by the Trust. You can discover artists and craft makers at work in their studios, watch the glass blowers create amazing works of art, hear the blacksmith clinking at his forge and smell the delightful aromas of the chocolate creations.

Home to our most famous country park, ancient woodlands, cliff tops walks, beautiful seaside coves and stunning views.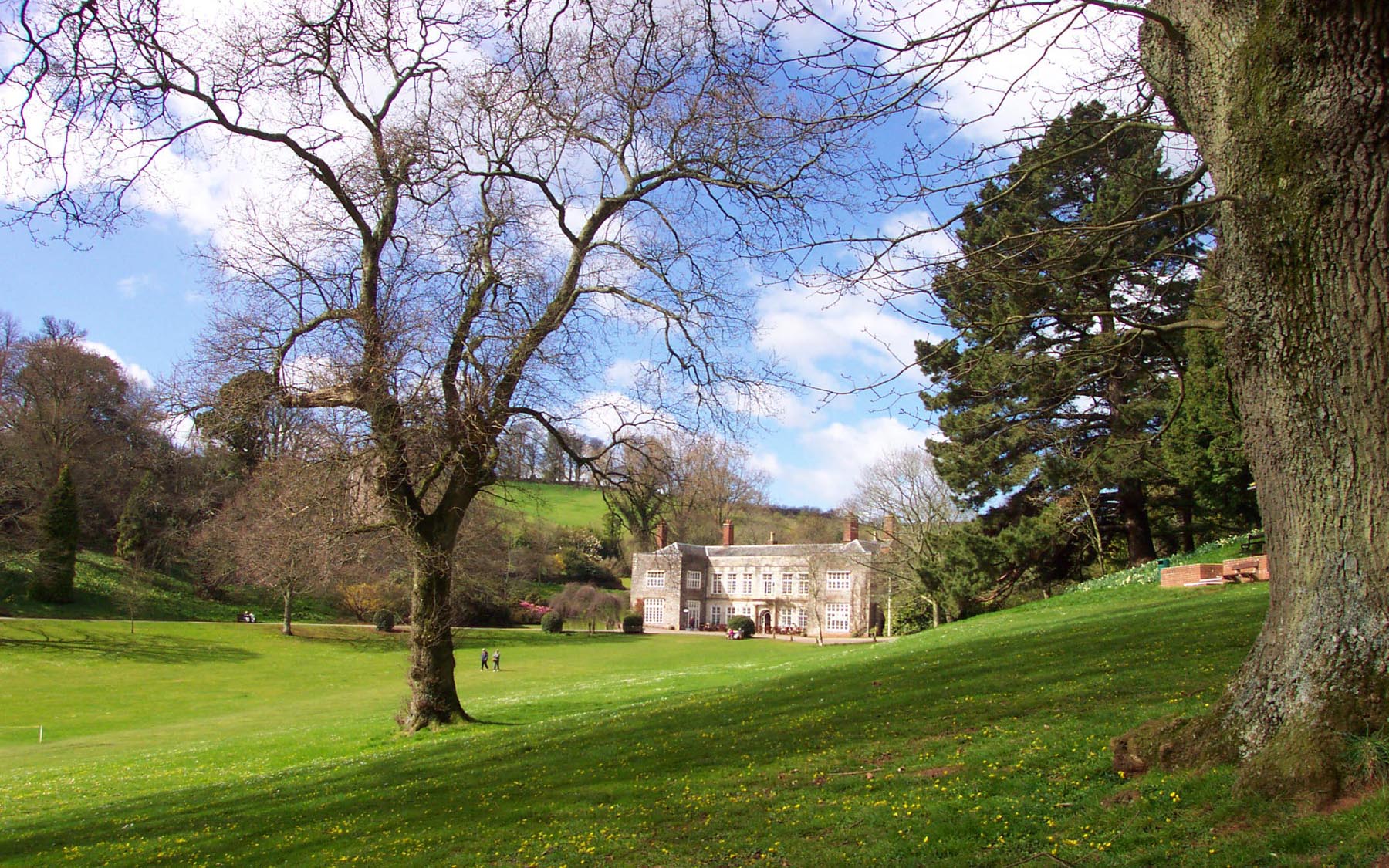 COCKINGTON COUNTRY PARK
The award winning Cockington Country Park is 450 acres of parkland, woodland, farmland and ornamental gardens. The estate dates back to the Domesday Book and features a wealth of heritage and history to explore. There is the picture postcard village and Cockington Court Craft Studios where you can watch a range of craftsmen at work and purchase hand-crafted products direct from the maker. Within the grounds of the park you will also find lakes, watermeadows, woodland, farmland and a network of walking and cycling paths. More about Cockington.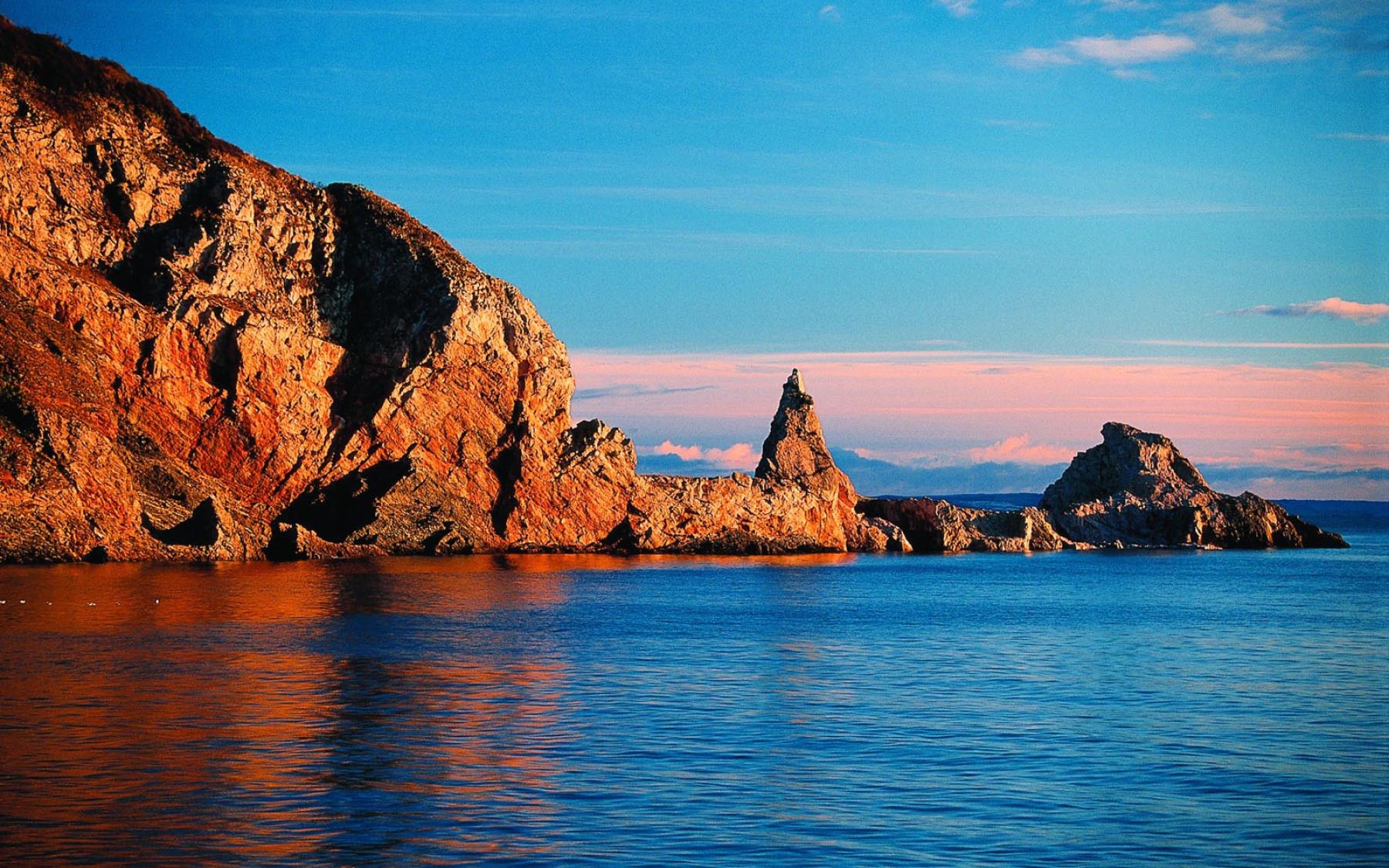 ANSTEY'S COVE
The Trust cares for Anstey's Cove and nearby Redgate Beach, which connect Walls Hill to Hope's Nose. Unfortunately, Redgate Beach is closed to the public because of the risk of rock-fall from the cliffs. Anstey's Cove is accessed down a steeply sloping track from the car park above. There are steps down to a wide promenade and rocky beach. There is a seasonal beach café on the promenade. With shelter and crystal clear water, the cove is popular for kayaking, paddle boarding, snorkelling and swimming. There are walks to try near by and the prehistoric caves at Kents Cavern are just a 10-minutes walk from our car park and well worth a visit! Walking nearby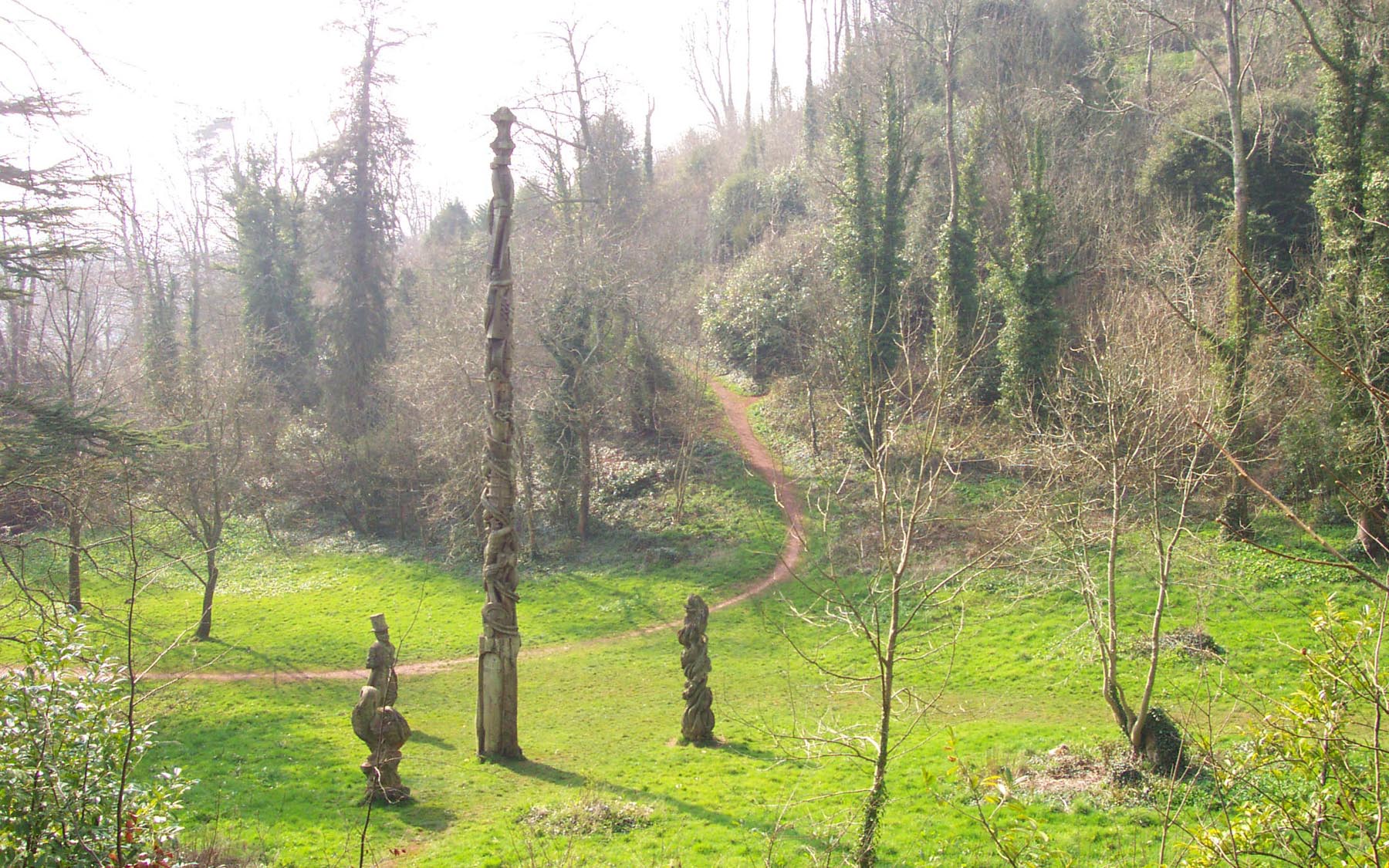 BRUNEL WOODS
Isambard Kingdom Brunel once planned to retire to Watcombe, Torquay and he commissioned the design of a garden and house overlooking St Marychurch. The garden was created but sadly Brunel died before the house was ever built. The garden has since transitioned to woodland but some of the species and features of Brunel's time survive. The wood was badly damaged in the 1990 storm. There is a network of paths to follow and great views over the Bay.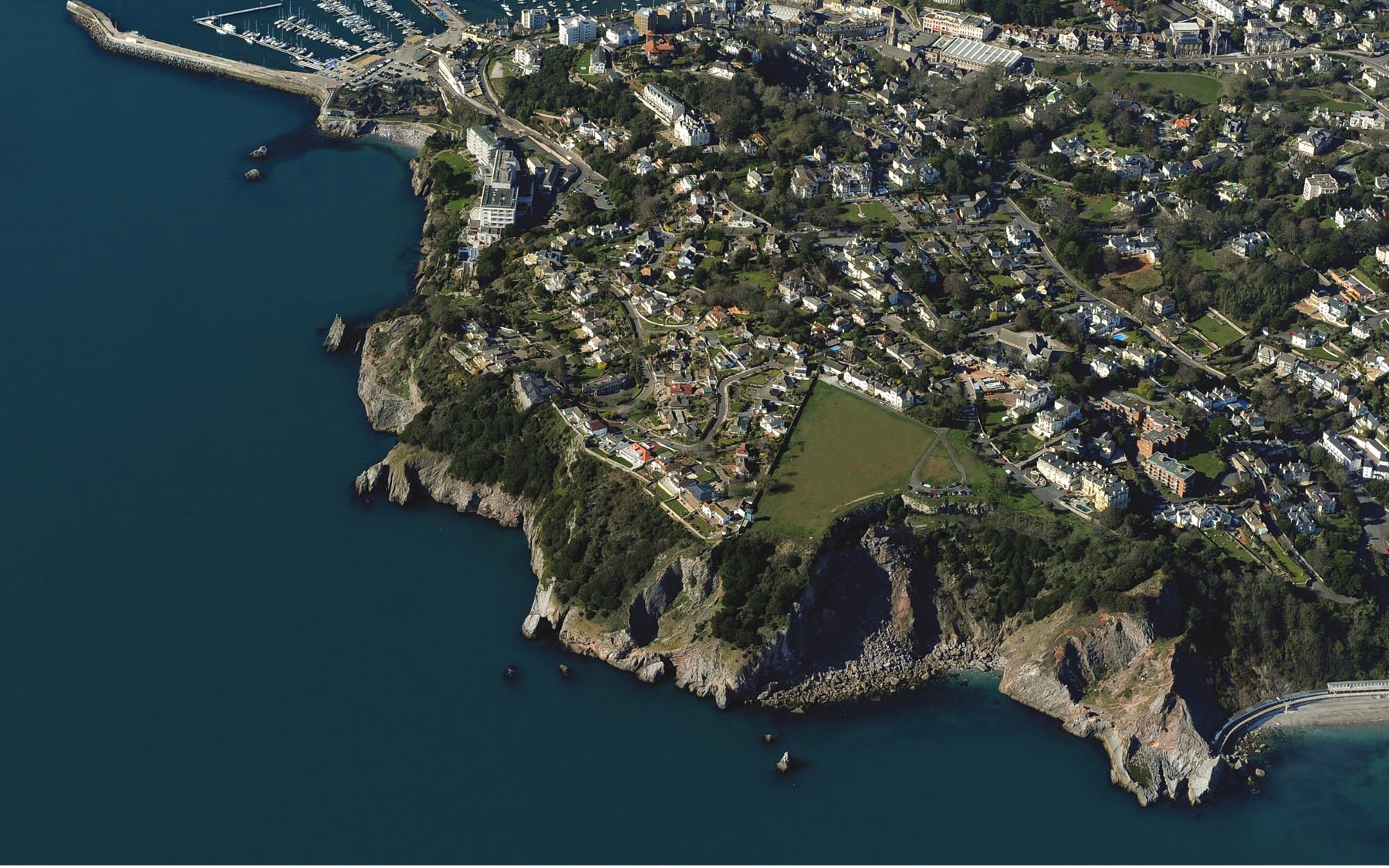 DADDYHOLE & ROCK END WALK
The Trust manages the cliffs below Daddyhole Plain and the steep slopes extending south towards Torquay Harbour, known as Rock End Walk. This area was once laid out as gardens and a pleasure walk in Victorian times. It has since then it has been declared a Site of Special Scientific interest and County Wildlife Site – this means it is left a little more wild nowadays. At Peak Tor Cove there is a Second World War lookout post.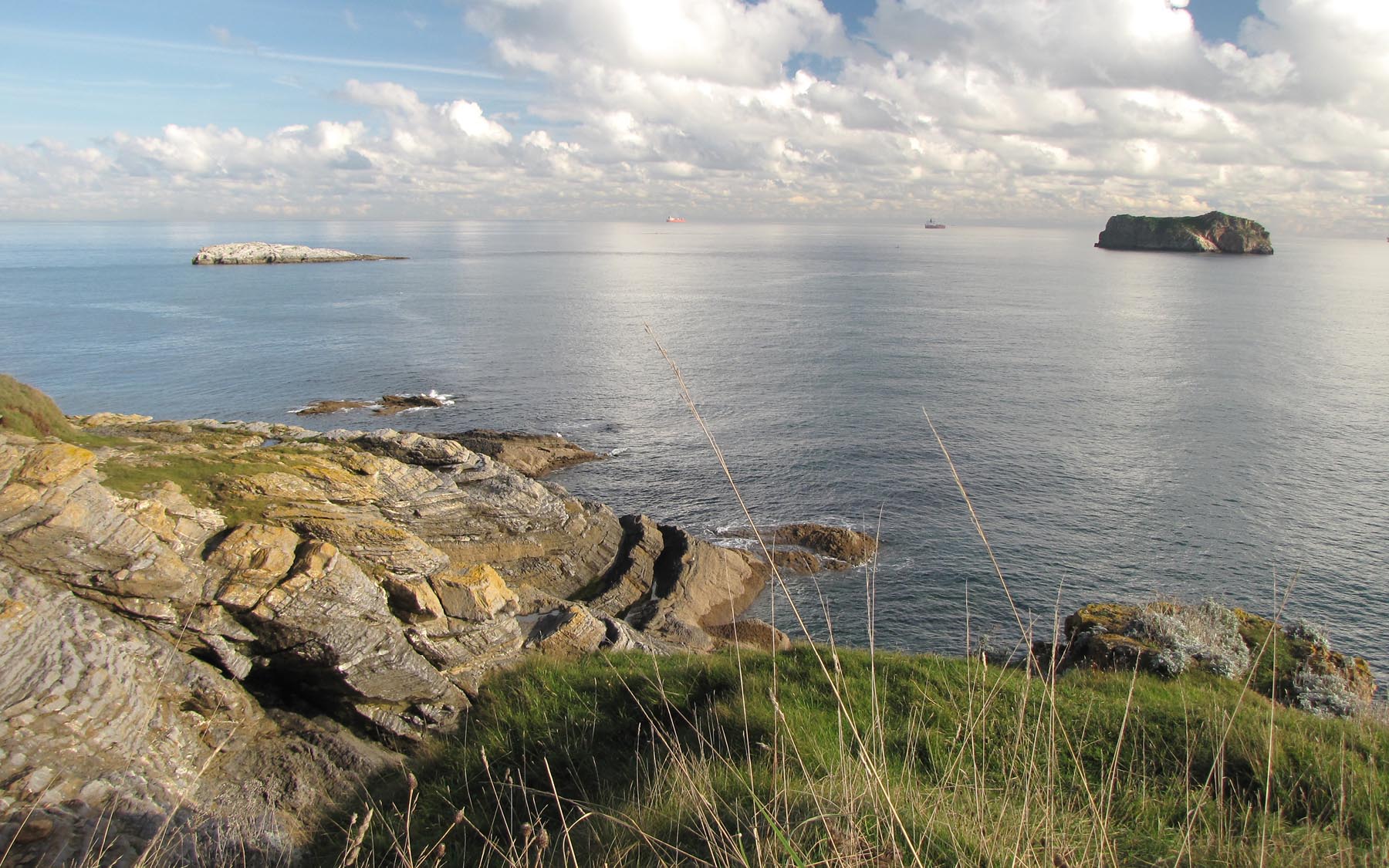 HOPE'S NOSE
Hope's Nose is a Site of Special Scientific Interest, mainly for its unique and special geology, which makes it an important site for the English Riviera UNESCO Global Geopark. It offers good views over the Bay and the nearby Orestone and Thatcher Rock.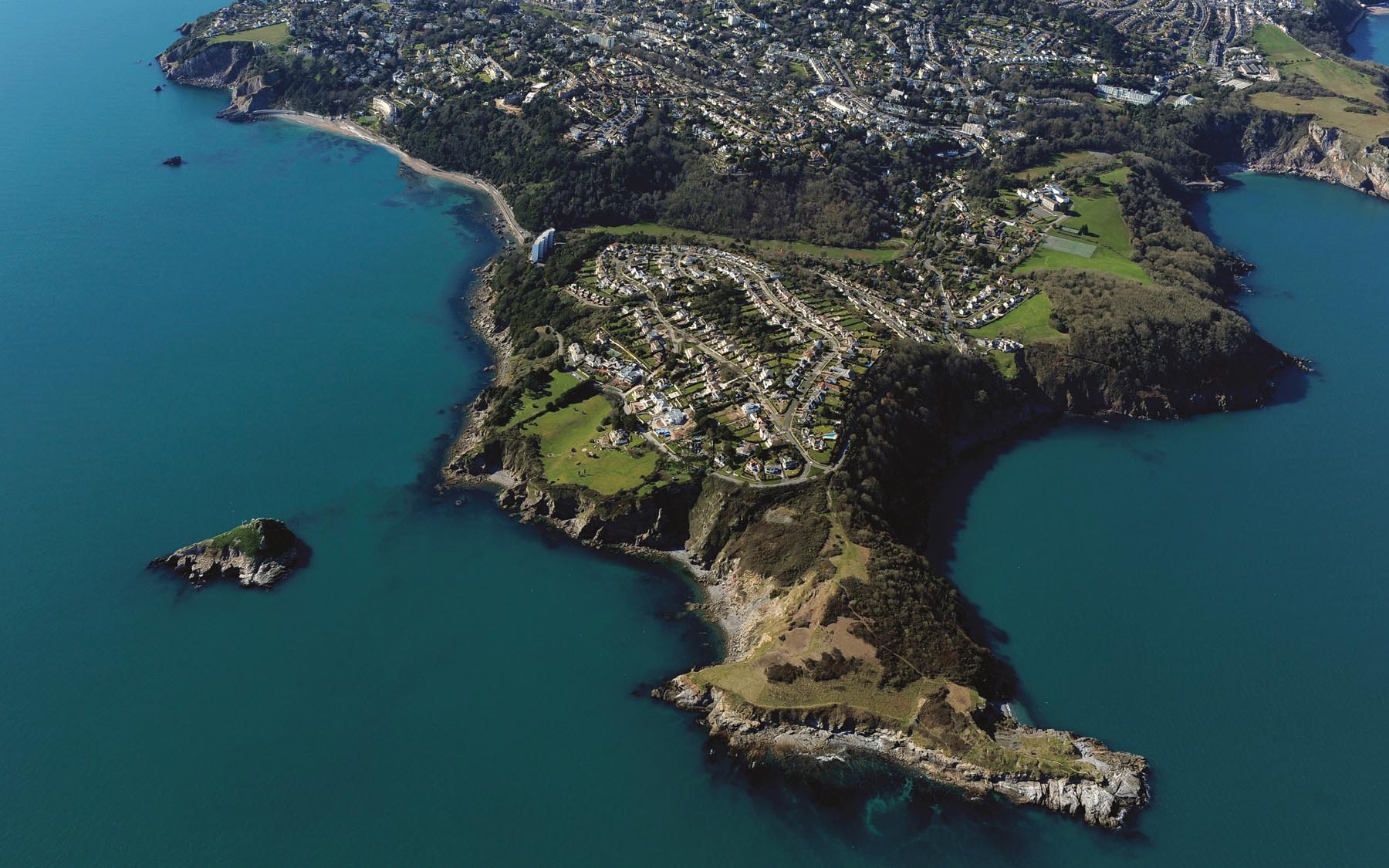 BISHOPS WALK
Bishop's Walk was created by Henry Phillpotts, the Bishop of Exeter from 1831 until his death in 1869. He lived in a nearby mansion called Bishopstowe, which in later years became the Palace Hotel. Bishop's Walk is a part of the Hope's Nose to Wall's Hill Site of Scientific Interest (SSSI) and the South West Coast Path runs through it. This stretch of coastline between Walls Hill and Hope's Nose, is an important part of the Torbay limestone coastline. This group of national and international, biological and geologically, important headlands are made up of limestone; laid down some 400 million years ago in a period called the Devonian! These flat topped headlands support a mosaic of grassland, limestone heath, rock, cliff and scrub. Rare plants such as Portland spurge, sea-lavender and rock stonecrop can be found here along with the notable and nationally scarce Maidenhair Fern (Adiantum capillus-veneris). The prehistoric limestone caves at Kents Cavern are close by with a history of ancient human occupation going back 500,000 years and well worth a visit!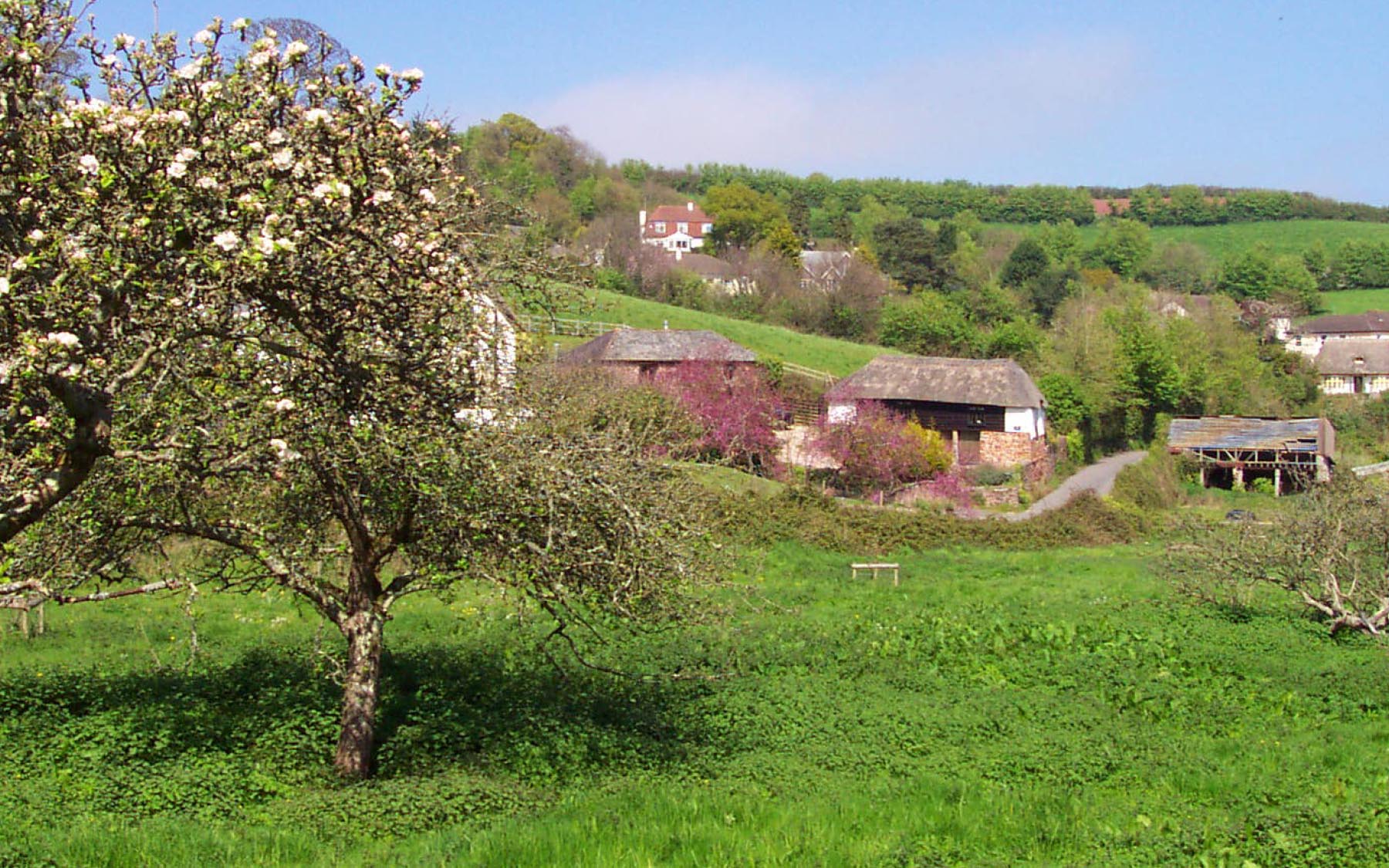 MAIDENCOMBE
Maidencombe Farm was once a stronghold for the rare Cirl Bunting but with the reduction in arable cropping, the species is now more numerous on the adjacent RSPB land at Labrador Bay (also on Trust land at Cockington and Berry Head). Maidencombe has a network of footpaths, outstanding scenery and dramatic cliffs. Our cows and sheep spend the summer grazing the pasture here and we cut hay from the flower-rich meadows.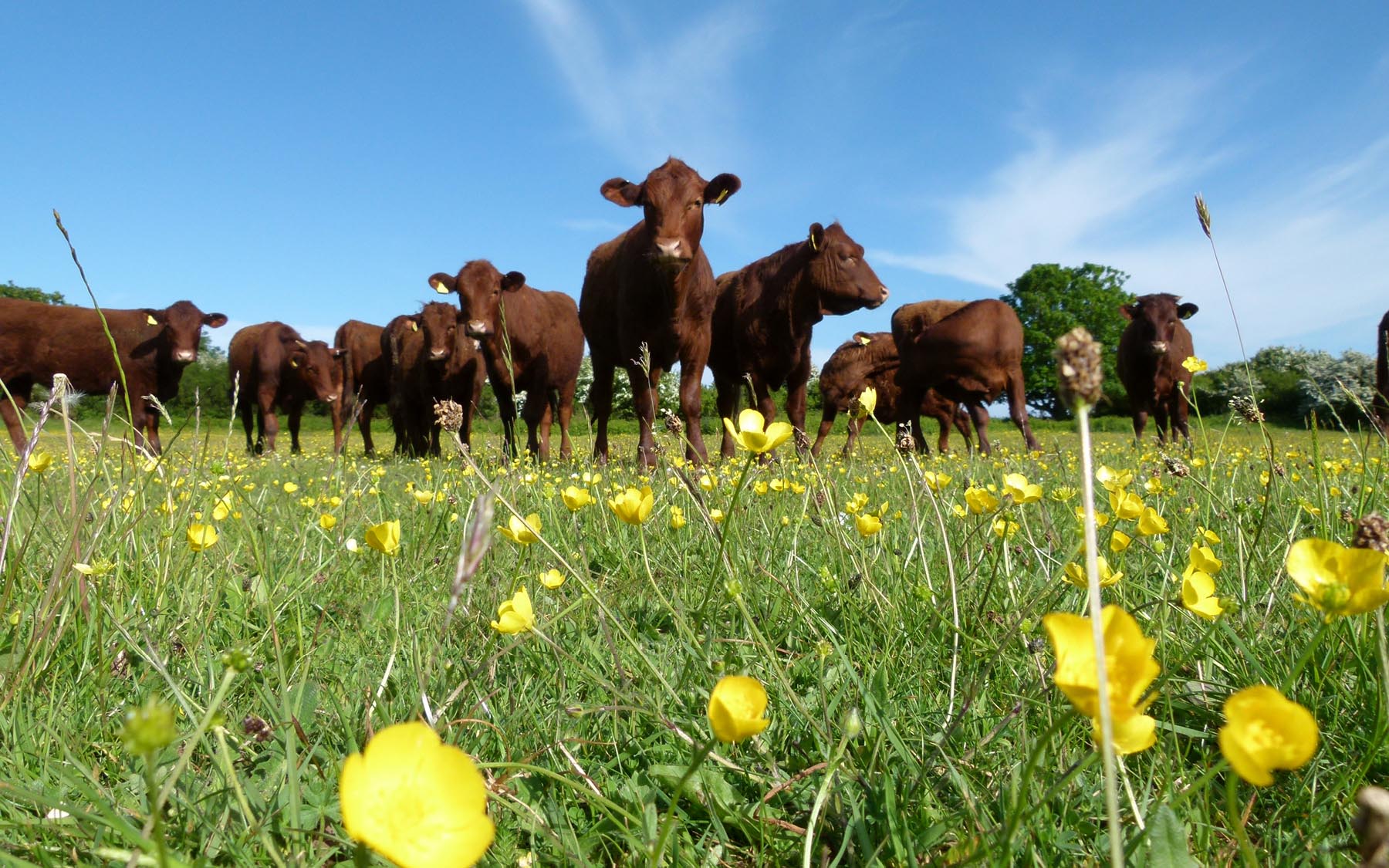 NAPTOR FARM
There is no public access to this small area of farmland.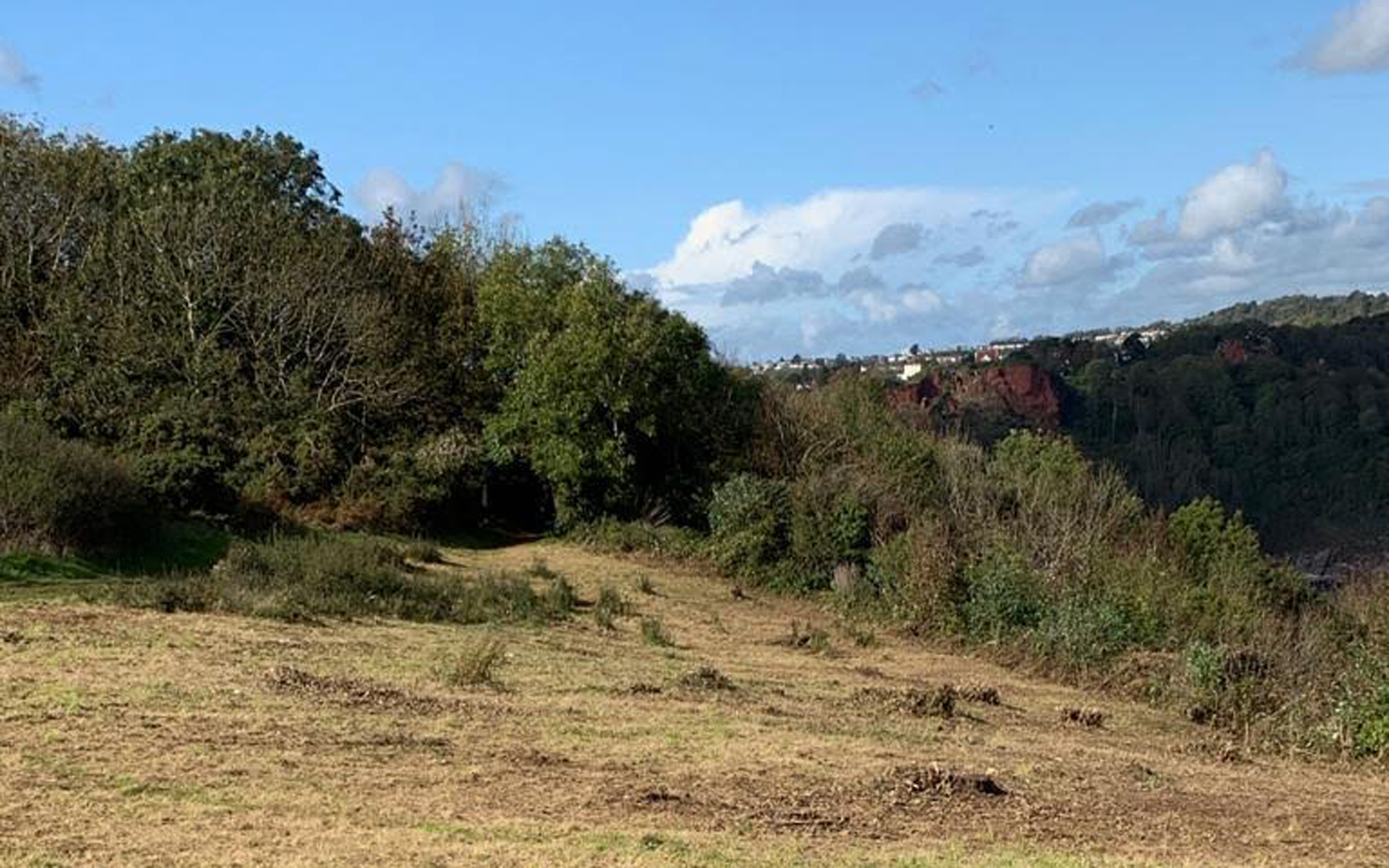 WALLS HILL
A SSSI (for its geology and flora) and Ancient Monument (for its Bronze-Age field system). The fragile grassland and rare plants found here are very vulnerable to trampling, so visitors are asked to keep to the paths. The steep cliffs have been subject to a programme of scrub clearance to encourage limestone-loving plants.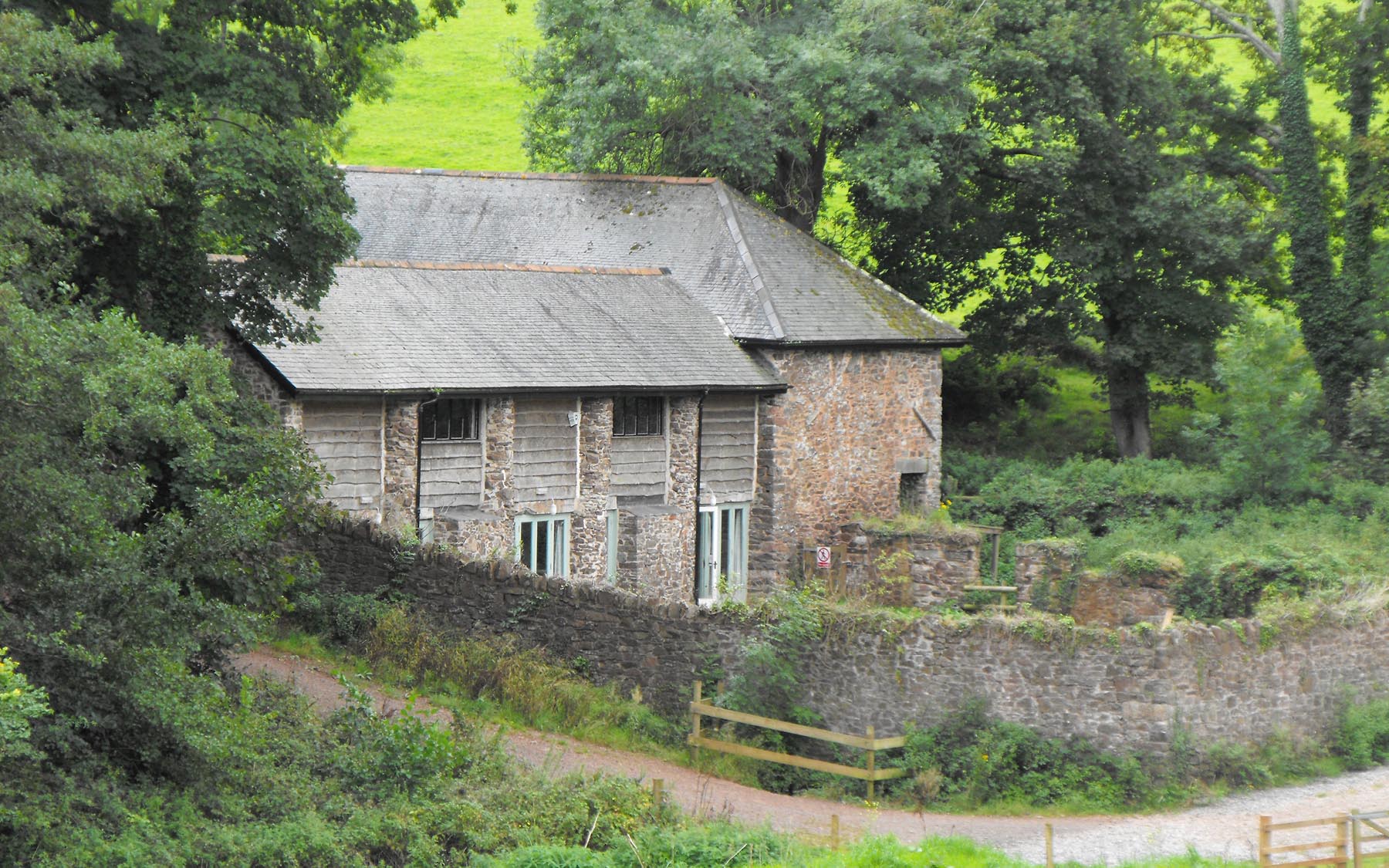 WARREN BARN
Located off the Old Totnes Road, between Occombe and Cockington, Warren Barn was renovated in 2007 to provide a camping barn for residential visits. The barn sleeps about forty people in two dormitories and offers only basic facilities. The Trust provides an educational and activity programme for groups staying in the barn. The barn is available for private bookings. Warren Barn for private hire or for an educational residential sleep-over package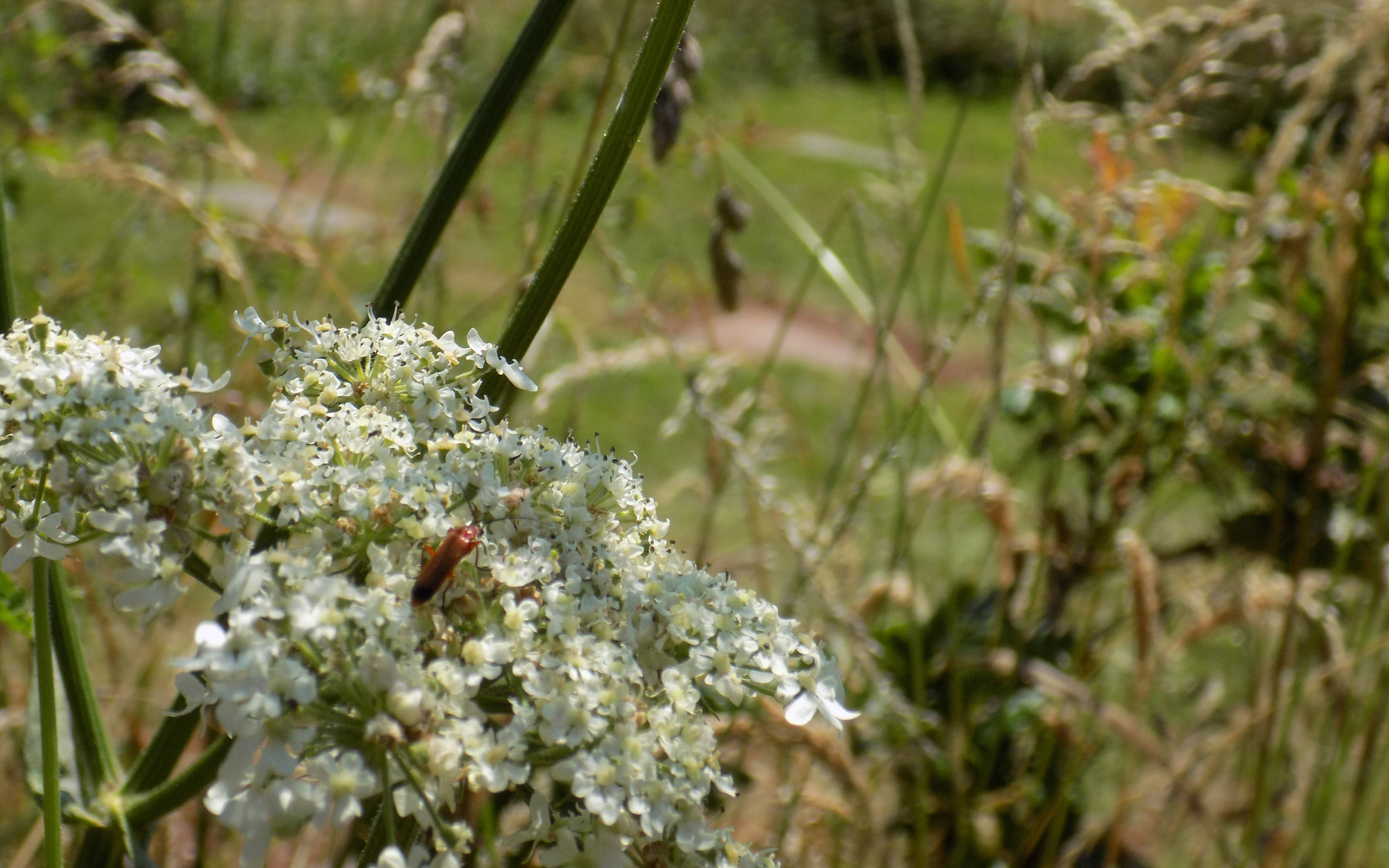 CONQUEROR WOOD
An 18 acre woodland planted with the help of local school children as part of the Woodland Trust Trafalgar 200 celebration in 2005. Enjoy stunning views over the whole of Torbay, with open glades and paths this site is also home to our peaceful natural burial site and is part of Cockington Country Park. Find out more about this semi-rural burial ground.
~Things to do in Torquay, Activities and Attractions in Torquay~