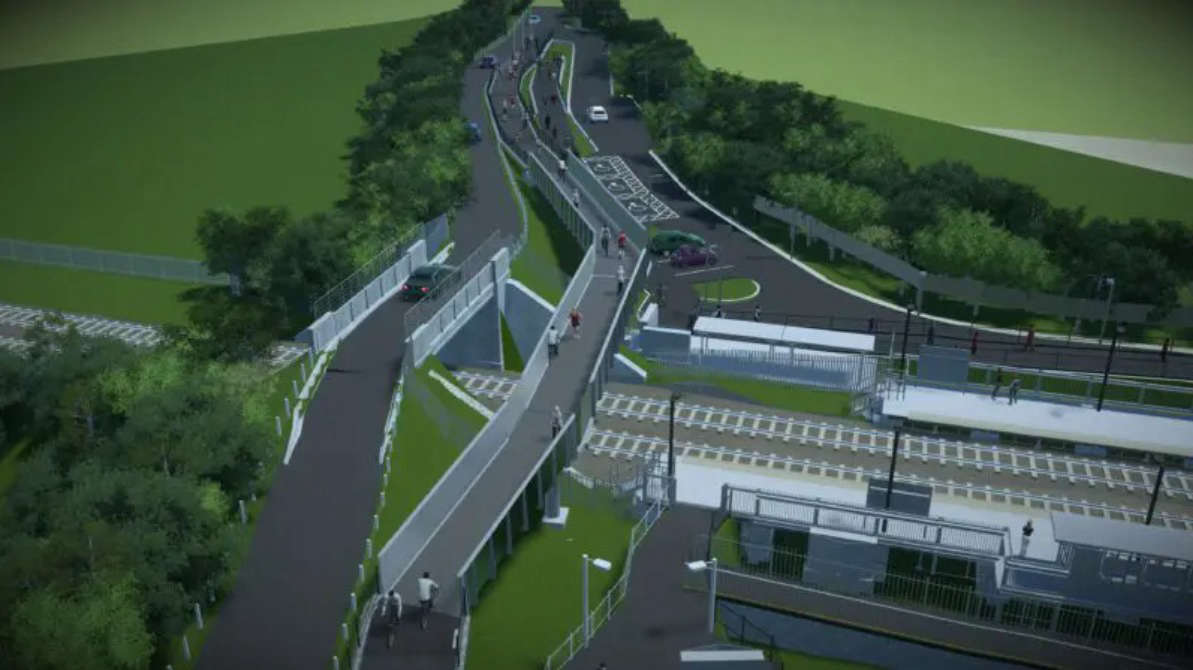 Marsh Barton station artist impression (Image: DCC)
Opening date still not revealed
Work has finished at Marsh Barton's new railway station, but an opening date is still to be announced.
The £16 million station should originally have been up and running in December 2016, but delays, spiralling costs and protracted discussions with the rail industry led to considerable delays. It was then hoped the 'halt', alongside Exeter's energy from waste plant, would open before the end of 2022, but Devon County Council said in January the project had faced "challenges" with building supplies and bad weather.
At a meeting of Exeter's highways and traffic orders committee on Friday [21 April], senior county council transport officer Jamie Hulland revealed work on the station is complete. However, he said it was now in the process of getting industry approval for all the technical elements, adding the council is "still hopeful" of it opening this spring.
"I still can't give a date because I'm in the hands of the regulatory bodies who will not give us anything," he told councillors.
A core element of the Devon Metro rail strategy for Exeter, Marsh Barton will also serve communities living near the rail line in Teignbridge, Torbay and East Devon.
It is seen as central to supporting economic growth to the south west of Exeter and to the industrial estate's employment area itself. It features a new pedestrian and cycle bridge, improving connections between Alphington, Marsh Barton and along the Exe Estuary trails.
Once complete, Marsh Barton station is due to be served by hourly Great Western Railway services between Paignton and Exmouth, with additional trains at peak times.
It is being funded by the Department for Transport's New Stations Fund, Devon County Council, Heart of the South West Local Enterprise Partnership, Exeter City Council, Teignbridge District Council, Network Rail and GWR.