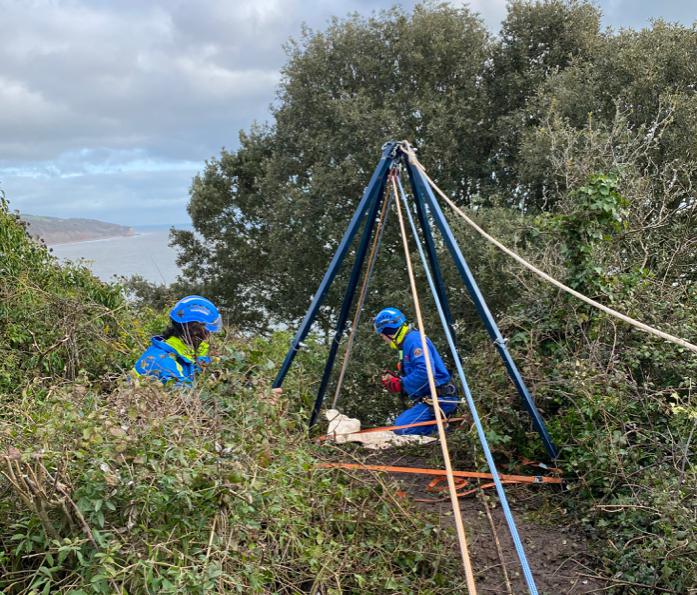 Tense and challenging situation
A woman who had fallen down the cliff at Beer has been brought to safety following a challenging technical rescue.
She made a 999 call shortly after midday on Thursday. The call handler at the HM Coastguard National Maritime Operations Centre (NMOC) kept her on the call while help arrived.
Beer and Lyme Regis coastguard rescue teams along with HM Coastguard's helicopter from St Athan and police and air ambulance, as well as Sidmouth Independent Rescue Boat, Devon and Cornwall Police and South West Ambulance were all sent to the incident.
Coastal operations area commander Drew Parkinson was also sent to oversee the incident and said it was one of the most demanding rescues he had been involved with.
He said: "She was holding onto the edge when we arrived. It was a really tense atmosphere as the teams set up the equipment for the rescue and cliff technician Kevin Gosling went down to get her. The relief all round when she was brought back up was heart felt."
Drew also praised the call handler from the NMOC who had spoken with the teenager for nearly 90 minutes, providing reassurance as well as getting vital information to assist with the rescue.
More from Local News