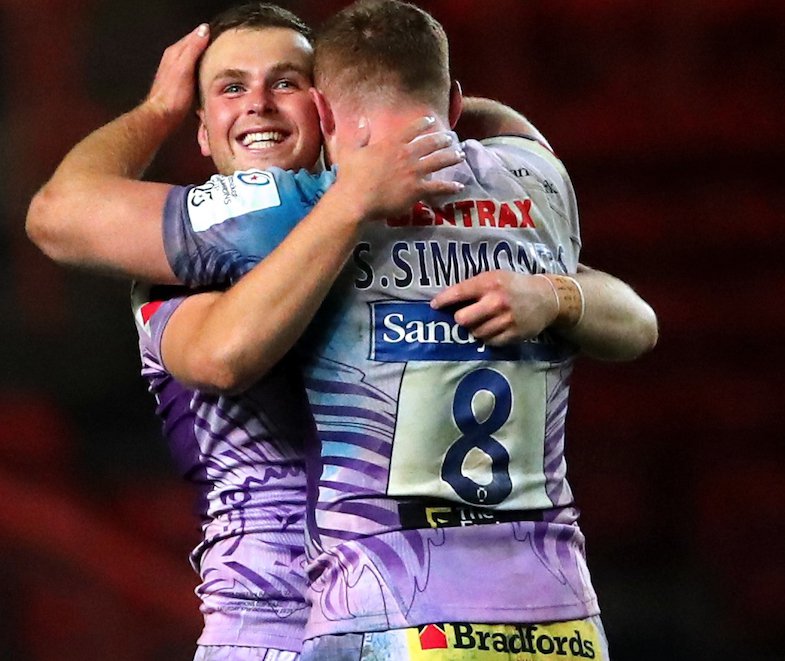 Baxter is OBE. Simmonds Jnr gets MBE
Exeter Chiefs' director of rugby Rob Baxter has become an officer of the Order of the British Empire – an OBE – in the New Year's Honours. Team captain Joe Simmons is to receive the MBE.
The gongs come at the end of the year in which the Sandy Park club did the double, winning rugby's Premiership and the European Champions Cup,
When Mr Baxter was first informed of the honour, he thought it was a set-up. "I couldn't quite work out if it was real or whether it was spam or someone having bit of a prank!" he said. It turned up by email and not in an official letter. You download it, read it and check who it has been emailed from with a Google search!
"I was sat there with my wife, both of us in a slightly bemused state. My family are delighted. There's a bit of surprise. My wife and my family are my biggest supporters. They said 'well done, well deserved'.
"There's a little bit of embarrassment on my end that I was the guy with the award on the back of the journey the rugby club have had. I see it as a fantastic honour but while I'm the guy who tends to pick up the accolades, I know an awful lot of people have worked extremely hard at the rugby club to make us successful. It started a long time ago and has involved a lot of people. My overriding emotion is to thank them because their dedication and hard work needs recognising."
When the game turned professional in 1995, the Chiefs were operating in the fourth tier. They gained promotion to the Premiership in 2010 and have built steadily since, culminating in a trophy-laden 2019-20.
Mr Simmonds, 24, said: "People have overly focused on the fact he captains the team and have forgotten to appreciate how well he has been playing," Baxter said. "His quality of performance made him a really important leader for us last season because he was an easy person to follow. "He's emotionally involved in the club and that's what leadership is about. When he talks, you can see it really means something to him."
More from Local News