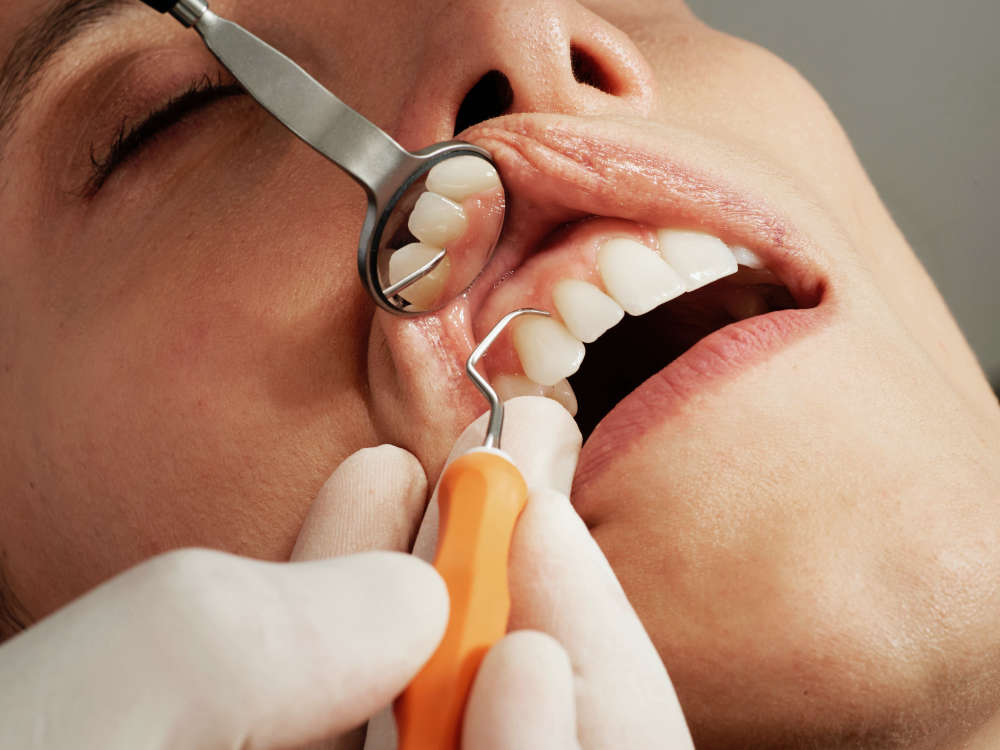 Some unable to eat solids
A shocking new report reveals that hospital admissions for tooth decay among children in Torbay are five times the national average and some children below primary school age can't eat solids because of their bad teeth.
More than 3,500 people in the bay are on a waiting list to see an NHS dentist, nearly 500 of them children.
The figures have soared in the past five years, from a benchmark of 1,400 in 2018. Now Torbay Council is trying to find ways to get them down.
Hospital admissions for tooth decay in children under 19 are causing particular concern, according to a report for the council. While overall access to NHS dentists is still better than average for England, the number of five-year-olds with decayed, missing or filled teeth is much worse.
So is the number of deaths from oral cancer in the bay.
The report goes on: "Children with dental problems may have poorer diets due to dental pain, have higher levels of school absenteeism as well as impaired concentration due to pain and interrupted sleep."
Severely decayed teeth will often require general anaesthetic, says the report, exposing small children to 'low but significant' life-threatening complications.
Hospital admissions for tooth decay among children and adults are 'significantly higher' than national averages, says the report.
Death rates from oral cancer and the number of people suffering from the disease are higher than the national average. Oral cancer is more common in men and deprived groups.
All of the figures mean Torbay has the worst figures in the south west. They will be considered by the council's overview and scrutiny committee next week which will hear calls for better funding for local dentist services from NHS England.
The report says: "Local authorities have the statutory duty for oral health improvement but not the budget."
There is "widespread dissatisfaction" with the current set up, with 98 per cent of practices not accepting new NHS patients.
The report goes on: "Those unable to afford private care are always those hit worst. Anecdotal reports from teams undertaking home visits in our poorer neighbourhoods, such as district nurses, health visiting teams and social workers, reflect a high number of directly related cases including children under five unable to eat solid foods due to the poor state of their teeth.
"Having to attend A&E as a last recourse due to severe dental pain is not uncommon."
Written by public health specialist Mark Richards, the report says the community dental service for people with complex needs is under extreme pressure and finding it difficult to recruit staff.
Currently 130 vulnerable children are on the new patient waiting list with the longest wait around 40 weeks before a first assessment.
Measures being considered include children's education and community dentistry for homeless people.
There are also calls to set up a Devon-wide oral health steering group.