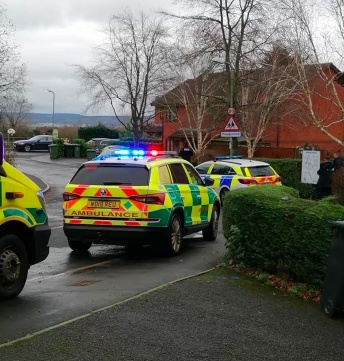 One suspect in custody
Three people have been stabbed in the Beacon Heath area of Exeter on Boxing Day lunchtime.
Devon and Cornwall Police along with ambulance crews rushed to the scene after being alerted to multiple stabbings at around 1.40 p.m. The casualties have minor injuries.
It's thought about a dozen emergency vehicles attended, with the Police National Air Service helicopter hovering over the area.
Police are taking statements from witnesses, including some house-to-house enquiries. One person in the area says: "Just had the police at the door to ask if I saw anything….Man on drugs running around smashing neighbours' windows and stabbing people, but they are not thought to be life-threatening. What a carry-on."
A suspect has been arrested and is in custody awaiting interview. Police say the incident is under control and there is no further threat to the community.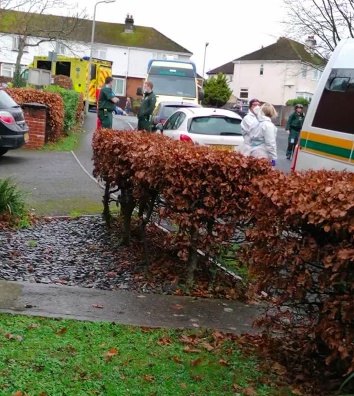 Emergency services near Arena Park, Exeter on Boxing Day (courtesy: Paula Wyatt)
More from Local News