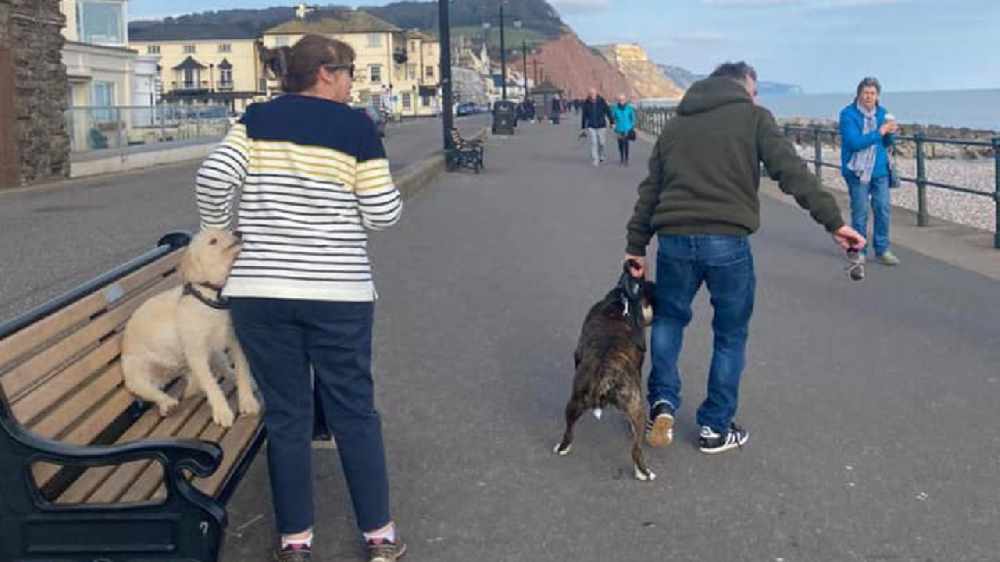 Photo: Marie Lawrence
A puppy also required 'emergency vets treatment'
Police are investigating an incident, that happened in Sidmouth on Sunday (7th March), where a dog attacked a man and his puppy.
Devon and Cornwall Police say the dog reportedly bit the puppy and the owner when he intervened; a man in his 30s sustained a cut to his hand in the incident. The owner of the offending dog was reportedly unapologetic and walked away from the scene.
Writing on Facebook, Marie Lawrence wrote: "This man's dog viciously attacked my puppy – leaving my partner at the hospital with bite wounds and my puppy seriously traumatised and needing emergency vets treatment.
"I don't consider having a puppy in its mouth shaking it then biting my partner controlled. Someone must know him and his female friend- please do the right thing as this could have been a child or so much worse."
The owner of the dog, is described as being approximately 50 – 60 years old with grey and black hair and was wearing blue jeans, a green hooded jumper with black and white trainers. The dog was a brindle coloured Staffordshire bull terrier type dog.
Anyone with any information is asked to contact police on 101 pr via email at 101@dc.police.uk and quoting crime reference CR/017909/21.
More from Local News