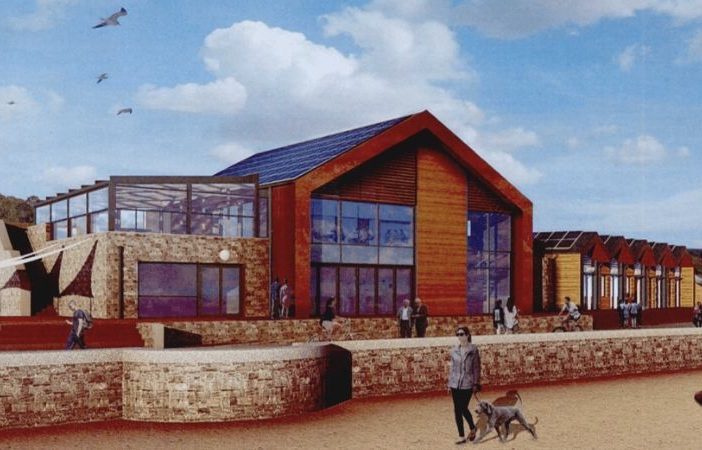 Everyone looks cool in Exmouth (courtesy: Grenadier)
New pools. Watersports. And walk the North Devon Link Road!
Looking for somewhere new to visit in 2021? Here are seven high profile developments coming to Devon. You'll even be able to get a train directly to numbers 3 and 5, and drive to number 7 (as well as cycle and walk along it). The North Devon Link Road's getting an upgrade!
1. ST SIDWELL'S POINT
Costing £44m, Exeter's new passivhaus (sustainable) leisure complex, with two pools, spa and viewing platform, is set to open in the summer. It replaces the city's ageing Pyramids swimming pool. A special filtration system will mean there will be minimal chemical content in the St Sidwell's Point pools. The centre will house;
A main swimming pool and learner pool with moveable floors
Confidence pool for young children
Spectator seated area
Café
Health suite, spin studio and two fitness studios
Gym
Spa facility
Children's soft play area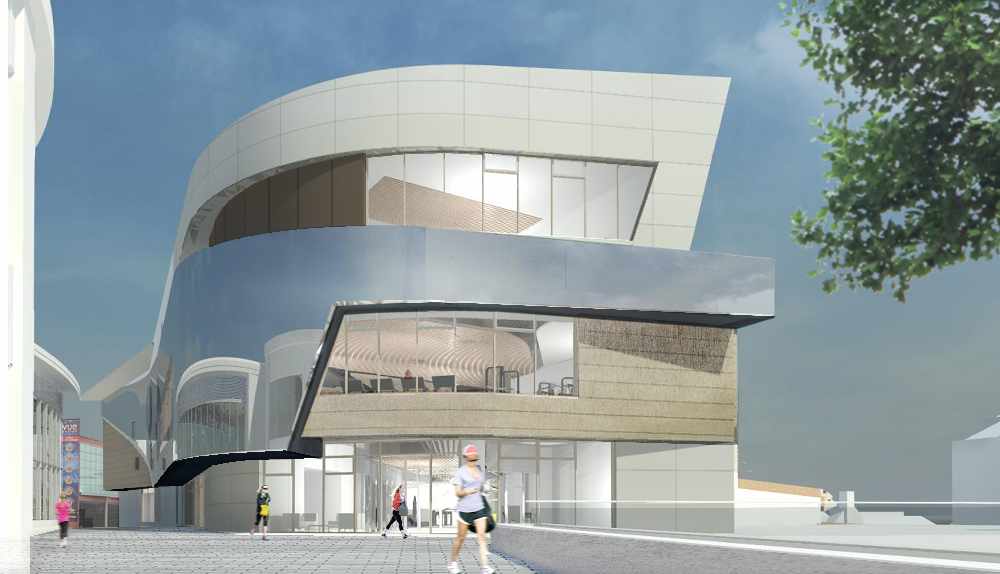 They're cool at St Sidwell's Point too
2. EXMOUTH WATERSPORTS CENTRE
'Sideshore' on Exmouth's Queen's Drive already has a surf shop, coffee shop and gift shop. Covid has delayed Michael Caine's restaurant and ice-cream parlour, which is scheduled to open on 1 March. It will incorporate a casual bar, first floor restaurant with a glasshouse and outdoor terraces. Downstairs, Café Patisserie Glacerie will serve serve artisan pastries and ice-creams. As for learning watersports, you'll have to wait for news.
3. OKEHAMPTON RAILWAY LINE
Regular Okehampton to Exeter passenger services were withdrawn in 1972, although since 1997 a summer service has run on Sundays in the summer.
The government recently confirmed plans to bring back regular passenger services. Central Devon MP Mel Stride hopes the service could be running as soon as possible, possibly by the end of 2021.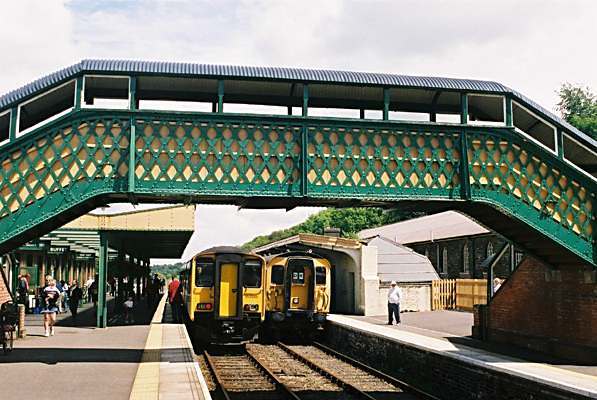 At least someone at Okehampton is looking well-fed
4. SANDY PARK HOTEL
Due to open in December 2021, the Marriott Courtyard hotel at the side of the Exeter Chiefs' ground at Sandygate will be the "biggest commercial hotel this side of Bristol." The eight-storey, L-shaped, £30m hotel, with 250 bedrooms, will have leisure facilities on the ground floor and a restaurant on the top floor. A glazed bridge will link the hotel to the Chiefs ground Sandy Park.
A rooftop cocktail bar and restaurant on the ninth floor has views along the River Exe estuary. Spa and fitness facilities, including a sauna, steam room and gymnasium are in the basement.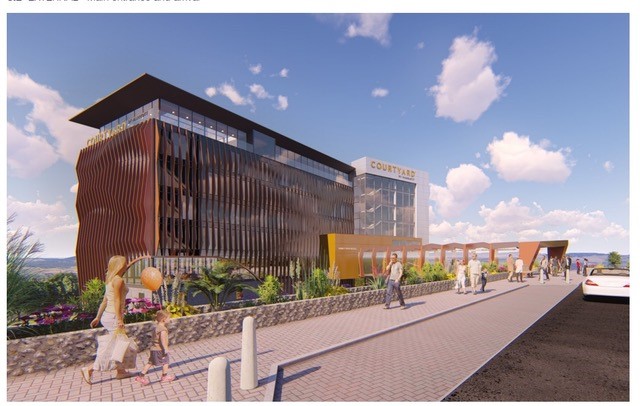 Everyone's cool at Sandy Park too
5. MARSH BARTON RAILWAY STATION
If you held you breath when this station halt was first announced in the last decade, you'd be long dead by now. But there is light at the end of railway tunnel. It should be complete by the end of 2021. As well as the station, the scheme for Clapperbrook Lane East, near the waste-to-energy centre, has a new cycle way.
The station forms part of the Devon Metro project, which encompasses a range of rail improvements in the Exeter area. It will have two platforms, each 24 metres in length, sufficient to accommodate trains of up to 5 carriages. No parking spaces will be provided for general use, as it is expected the station will primarily serve as a destination, and it is intended to encourage use of sustainable modes of transport.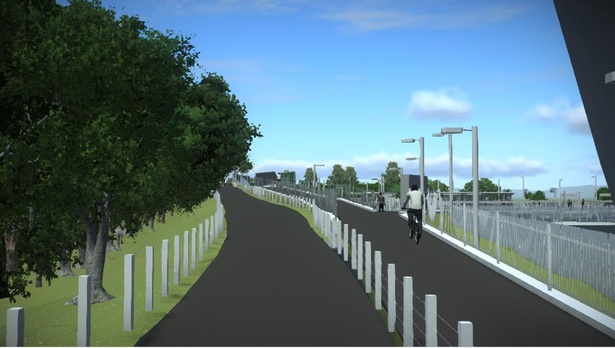 They're even cool at the railway station for an industrial estate
6. NORTHAM BURROWS
An improved visitor centre at Northam Burrows near Bideford should be finished by summer. Torridge District Council say they will refurbish the existing centre at the country park and build a new single-storey cafe and toilet block with outdoor seating (presumably for people who want to sit outside a toilet). An 'enhanced exhibition space' can be expanded into an education and meeting room.
7. NORTH DEVON LINK ROAD
Major construction begins in 2021 for the biggest transport investment in North Devon for a generation. It's claimed it will boost the local economy by supporting plans for 6,700 new homes in the region, making it easier for people to access job opportunities, and for businesses to get around.
The works will focus on a 7.5 km stretch between South Molton and Barnstaple and the route will be modernised with a wider carriageway to make overtaking safer. The road's capacity and eight key junctions will be upgraded – and to boost active travel, facilities for pedestrians and cyclists will be introduced along the route. If you've ever wanted to walk along the North Devon Link Road, 2021's your year, although the project won't be finished till the end of 2022.