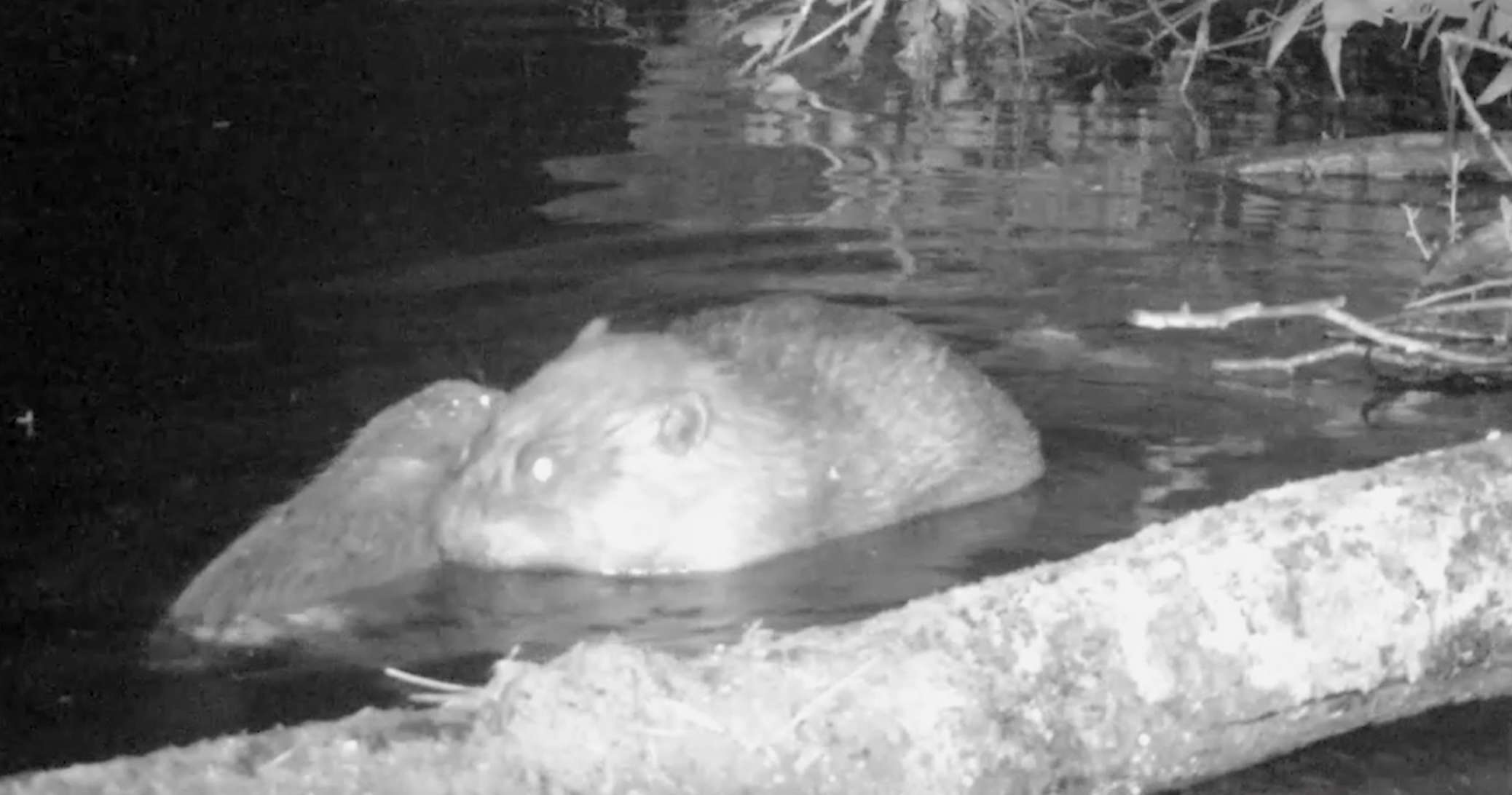 WATCH: First kit for 400 years
Meet Rashford. He – or possibly she, we haven't been told – is the first beaver to be born on Exmoor for 400 years.
Thousands of social media users voted to name the the kit after England football star Marcus Rashford.
That's right – he's a football kit!
The furry little one was born on the National Trust's Holnicote Estate.

The result of the survey to find a name was decisive. No penalties needed. Rashford – (or as some social media users prefer – 'Gnashford' – received half of all the votes (49.9 per cent), ahead of Banksy, which came in second (with 17.4 per cent).

Hope, chosen to represent the feelings of the nation as we move towards the relaxing of restriction, and Pip, secured 16.4 and 16.3 per cent respectively.

Footage from a static camera captured the kit swimming with its mother, back to the family lodge, while she stopped to nibble a branch, and this was released to the public on Tuesday this week.

Ben Eardley, project manager for the National Trust on the Holnicote Estate said: "We've been overwhelmed with the interest in the latest addition to our beaver family. It's fantastic that so many people are just as excited as we are that our project to reintroduce beavers to this special landscape has been such a success.

"Rashford is a brilliant choice for this new addition to the family – and remind people of a moment in this country's footballing history after an amazing tournament for the England team. The kit, the first to be born on Exmoor in 400 years, gives us hope for future generations."

The kit's parents, Grylls and Yogi, were originally released on the Holnicote Estate in January last year. Although they weren't a couple at the time, they soon formed a relationship and the pair have been working together to build a sturdy lodge – a structure made out of wooden branches, earth and stones which the mammals sleep in – and have already changed the landscape dramatically with their 'engineering' work.

Mr Eardley continued: "Beavers are monogamous so typically they will remain as a tight family unit until Rashford is about two years old – when it's likely the kit will want to go off to find a new territory of its own.

"As nature's engineers, beavers are a natural solution to help tackle the biodiversity and climate crisis. They can help us reverse historical drainage of our landscapes to bring water up and out into landscapes.

"The transformation that they've already made to the landscape at Honicote has been impressive. They've changed the dry, unmanaged woodland to a wetland habitat creating a dam complex made from trees, mud, stones and vegetation. This is already helping slow the flow of water through the catchment, creating ponds and new channels to hold more water in the landscape as well as storing and filtering water to help clean it before it flows downstream.

"By holding water back beavers can play a role in reducing the impact of floods and droughts both of which are expected to become more frequent with climate change.

"We're already seeing wildlife taking advantage of the new diverse habitat offering increased food and shelter benefiting amphibians, bats and insects such as dragonflies, and birds like sparrow hawk, grey wagtail, heron, moorhens and kingfisher. Otters are also now more regular visitors to the site instead of just passing through."

More from Local News