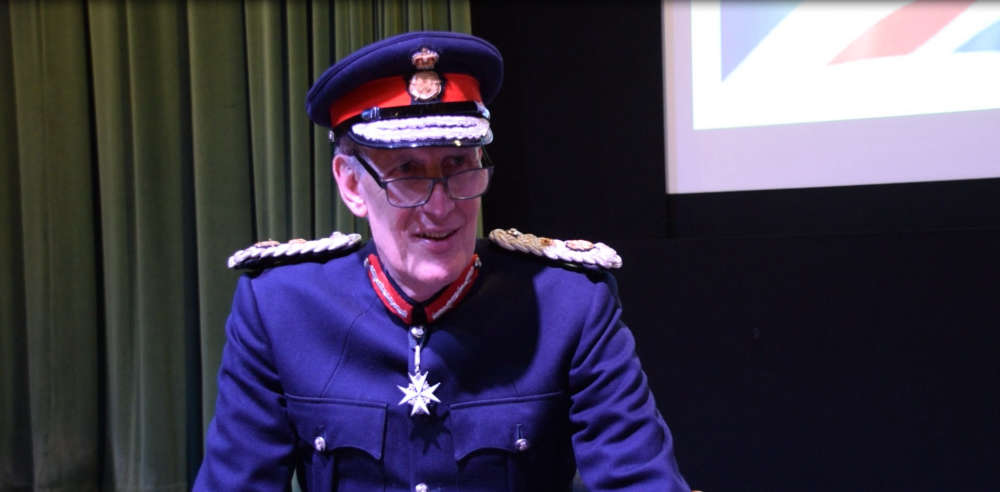 David Fursdon is His Majesty's representative in Devon
Lord Lieutenant announces event
The high sheriff of Devon to read the public proclamation of the king at county hall in Exeter on Sunday.
The announcement cascades through the country through lord lieutenants, the monarch's representative in each county. Now that the proclamation has been made in front of privy councillors, His Majesty's most senior advisors, it can be made in Devon.
The process originates from medieval times when the only word of getting the word out that someone new was on the throne was word of mouth.
Lord lieutenant David Fursdon is to hold the official announcement in Devon.
Officially the event is known formally as the proclamation of His Present Majesty and will be read by the high sheriff of Devon, Richard Youngman at 1.05 p.m.
As well as those two leading dignitaries, the Bishop of Exeter, representatives of other faiths, the chairman of Devon County Council, the lord mayor of Plymouth and the mayor of Torbay will also attend.
Members of the public can go along too, but are asked to walk, cycle or use public transport. County hall is on Topsham Road, Exeter, which is served by local buses. But a car park is available too.
The outdoor ceremony will be live-streamed to enable people to watch the proclamation from home or remotely, although members of the public are invited to attend in person..
Devon's eight district, city and borough councils will host their own proclamations on Monday 12 September.
More information regarding this period of mourning, including a link to the live-stream of the proclamation, is available on the Devon County Council website.