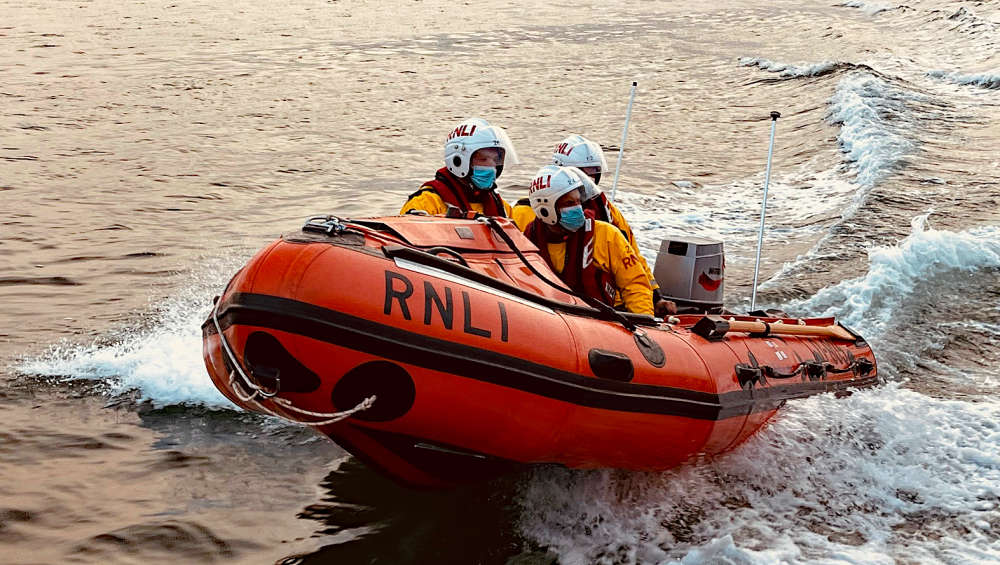 Exmouth inshore lifeboat (courtesy: James Searle)
Exmouth lifeboat helps
A teenage kitesurfer has been helped by the RNLI after getting into difficulty on the River Exe estuary.
Exmouth's RNLI crew were called around 2.20 p.m. on Friday after the 18-year-old called the coastguard hereself.
Her lines had become tangled in a buoy on the river at Shelly Beach near the mouth of the Exe and her struggles to free herself proved fruitless – up until the point where the inshore lifeboat was nearly with her.

Happily she had then made it safely to shore.
Having satisfied themselves that she wasn't hurt the RNLI team removed the tangled lines from the buoy.
Exmouth RNLI crew who took part in the tasking were inshore lifeboat helm David Preece, along with Nick Wright, Mark Cockman, Mike Gall, Andy Stott, John Dinsdale, James Edge and Jake Butt.
Specific advice from the RNLI about kitesurfing is at: https://rnli.org/safety/choose-your-activity/kitesurfing