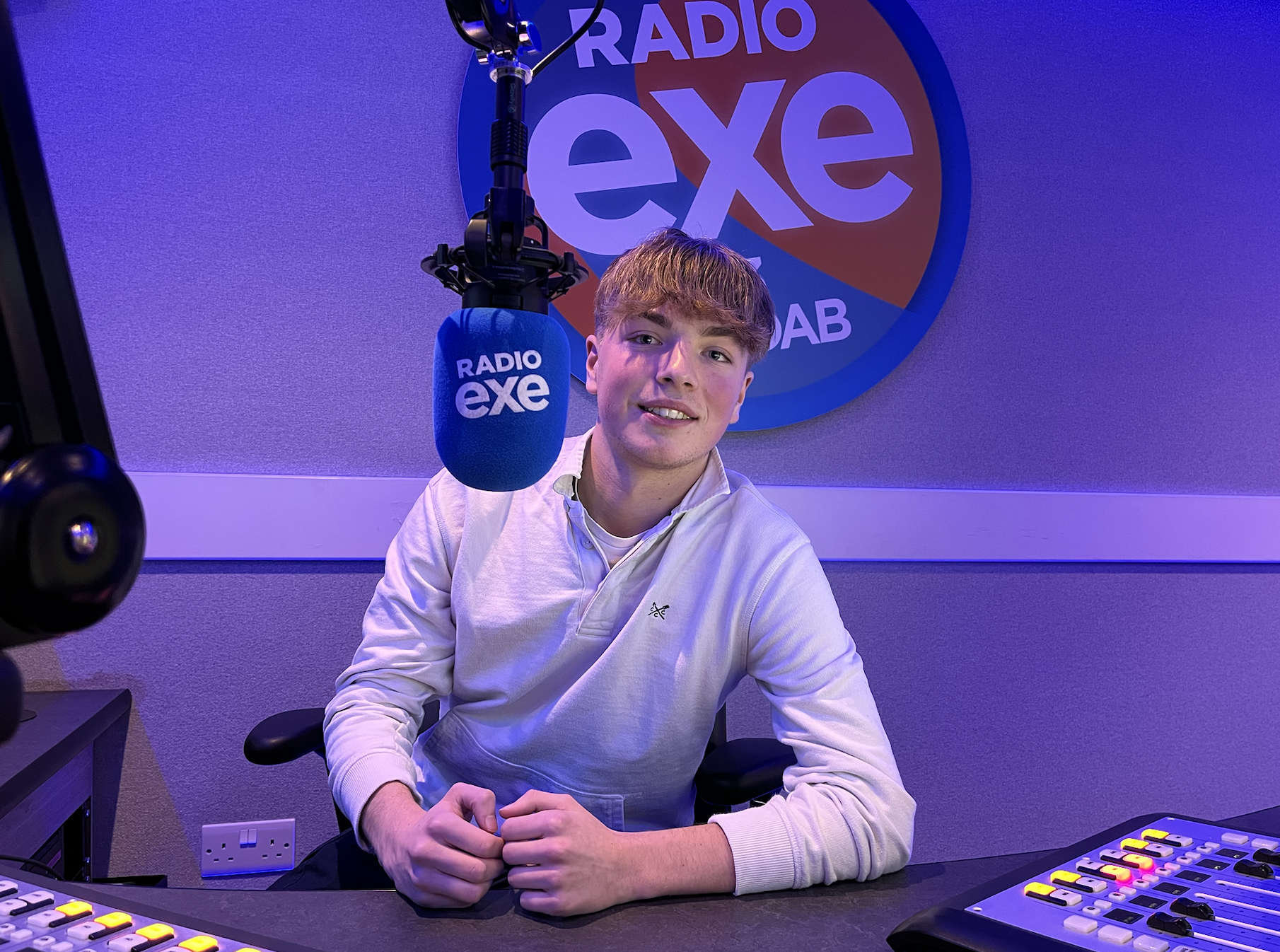 Uffculme teen joins Radio Exe line-up
A Devon teenager is thought to be the UK's youngest newsreader after joining Radio Exe.
Sixteen-year-old Josh Tate, who is from Uffculme, began work experience with the Exeter-based station last August, with the hope of learning new skills by shadowing sports reporters. However, producers quickly decided his resonant voice would be a welcome addition to the station's line-up, leading Josh to compile and read sports bulletins within days of him approaching the Devon broadcaster.
The student of creative media and journalism at Exeter College is now a regular voice on Radio Exe. In just a few months he has become an adept sports bulletin presenter, a reporter covering Exeter Chiefs and Exeter City FC games, and, from this week, has joined Matt Rogers' breakfast show to read headlines one or two mornings a week.
Programme manager Ashley Jeary said: "In radio, just about everything starts with voice quality, but to come across someone so young who doesn't just have an authorative range but also the determination and graft to progress is rare. Our listeners can expect to hear more of Josh on Radio Exe as he gains more experience and confidence."
Josh said: "I expected to maybe write some sports reports when I came for work experience that would then be torn apart and thrown back at me. Never did I imagine I'd be on air within a week or two of finishing GCSEs, but now I'm on sports bulletins, sometimes travel news, and now on morning headlines on a top breakfast show.
"I have to put in a bit of studying too. Radio Exe is putting me through a professional journalism course alongside my Exeter College work. But I love it all."

More from Local News