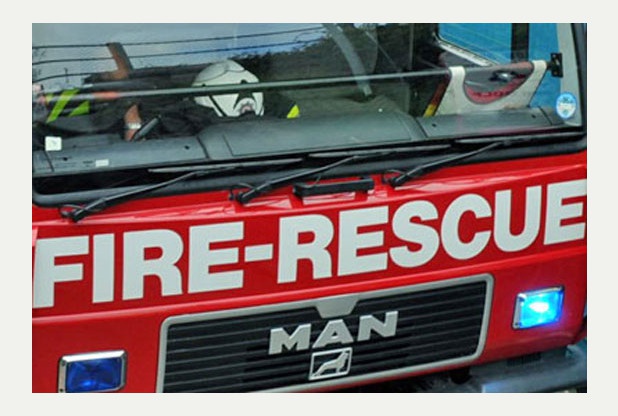 Unaccounted person is safe
A fire in the wash room of a block of flats in Paignton caused alarm on Monday evening when the person calling the emergency services reported they were unable to get out of their flat due to a build of smoke in the communal corridor area.
Just before 8 p.m. two fire engines from Paignton station and one from Torquay were mobilised to the incident in Hoyles Road in the Blatchcombe area of the town.
As soon as crews were on scene they were able to confirm that everyone had been able to evacuate the building after all.
The fire involved a tumble dryer in a first floor kitchen. Crews set to work with two firefighters wearing breathing apparatus, one hose reel jet and one covering jet, and quickly put out the fire.
The cause is being treated as an accident. Crews used a positive pressure ventilation fan to clear the property of any remaining smoke.