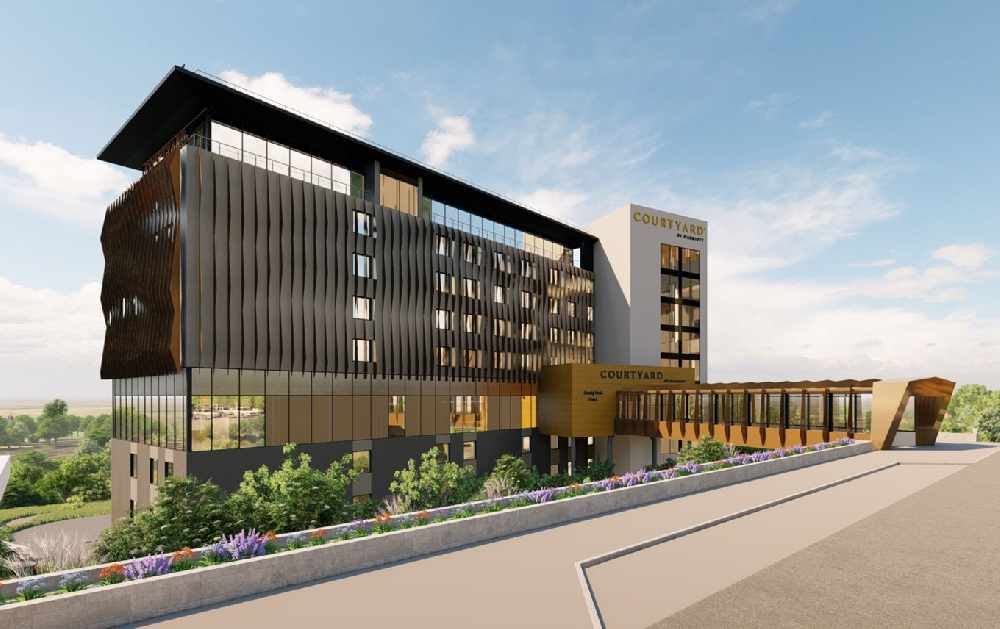 Links rugby club to new hotel
Exeter's getting a new bridge.
It's to be installed this weekend, linking the home of Exeter Chiefs, Sandy Park, with the new Sandy Park Hotel, which is expected to open at the end of this year, and run as a Courtyard by Marriott.
The 40-tonne, 27m x 4 metre bridge, which was built locally in Newton Abbot, will take seven-hours to be put into place.
The glazed, enclosed bridge, designed by Exeter-based architects KTA, link the 250-room hotel to the rugby ground.
Work began on the £39 million, four-star hotel in January last year. A fitness suite will be in the basement, whilst the reception level will house a cafeteria, bistro restaurant, business centre and conference facilities..
Exeter Rugby Club chairman and chief executive Tony Rowe OBE, said: "The installation of the link bridge this weekend marks another major milestone into the creation of the new Sandy Park Hotel.
"The bridge will provide a perfect and safe link between the hotel and Sandy Park itself, allowing us to create a perfect symmetry between the two businesses.
"In what have been testing times for all of us due to the pandemic, the fact that we remain on course for opening in the late autumn is testament to all of the hard-work that has been put in by everyone working on site, particularly the team at DNA Construction."
During the installation process, all traffic through Old Rydon will be diverted due to a temporary road closure.