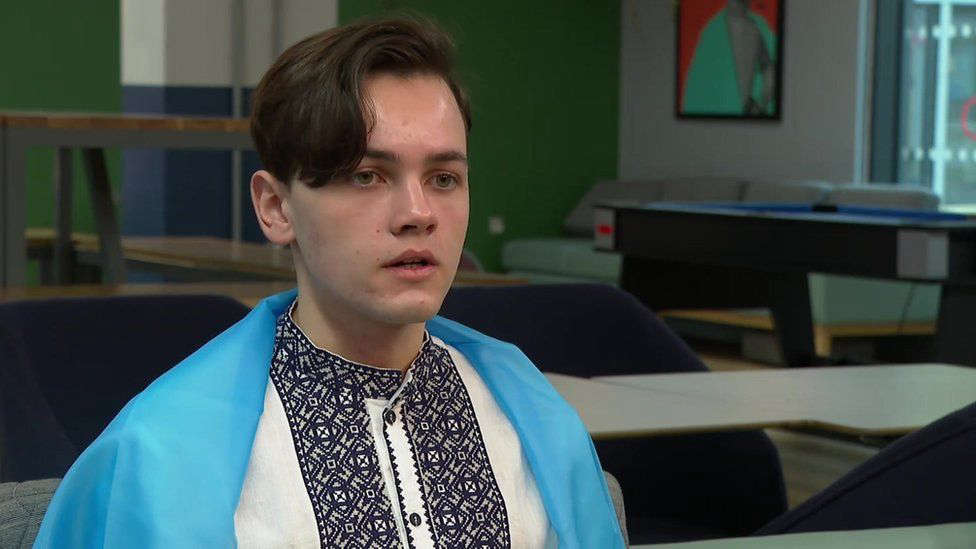 Russians backing them
A 19-year old student at Exeter University who can't return to his country to fight is helping Ukrainian refugees from the campus.
Oleg Girnyk is translating documents for people trying to flee Ukraine so they can get into other countries.
His family are having to take shelter underground in Kiev.
One of his friends has flown to Poland and is getting vehicle together to help Ukrainians travel.
Mr Girnyk, who is studying medical sciences in Exeter, says: "I am grateful for the Russian students in Exeter.
"They are standing in solidarity with Ukraine, understanding that Putin's barbarism is not okay. It has to be stopped because they understand it is not only to the detriment of Ukraine, ultimately it is detrimental to Russia."
Artem Dubas, who is president of the university's Ukrainian society, has a Russian mother and Ukrainian father, which he says "is a common thing…Historically we are the same people.
Some people argue that what is happening on Ukrainian territory now is like a genocide"
The attached film report is from BBC Spotlight.
More from Local News