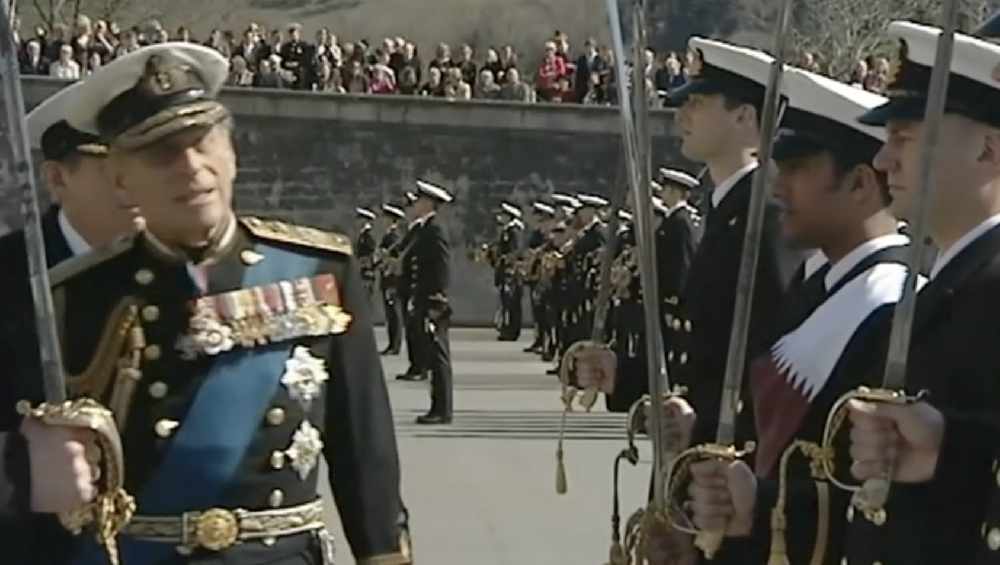 Prince Philip had strong connections with county
Ahead of His Royal Highness, Prince Philip being laid to rest, his connections with Devon has been recalled.
As an 18-year-old in 1939, fresh from his secondary education at Gordonstoun, the prince joined the Royal Navy as a cadet at Dartmouth Naval College. It became the place he first met his future bride, then Princess Elizabeth, his second cousin once removed, who was visiting Devon aged 13.
After a distinguished naval career, where he was mentioned in dispatches following a Second World War battle, he eventually became captain general of the Royal Marines for 64 years.
On Thursday, prime minister Boris Johnson visited the Royal Naval College and watched a passing out parade for new officers, where he reflected on the Duke's naval service.
Representatives from the Commando Training Centre at Lympstone and Forty Commando near Taunton are playing a part in the funeral on Saturday.
The Palace has revealed that the Duke made a specific request for Action Stations, given at sea to summon all hands to battle stations. Performed by buglers from the Royal Marines, it is not often heard at funerals, anyone connected to the Royal Navy can request it.
Prince Philip was also colonel-in-chief of successive regiments that have made up the Rifles since 1953. So the people at the barracks on Six Rifles on Topsham Road have special reason too to thank the Duke for his service.
This video report is from BBC Spotlight.
More from Local News