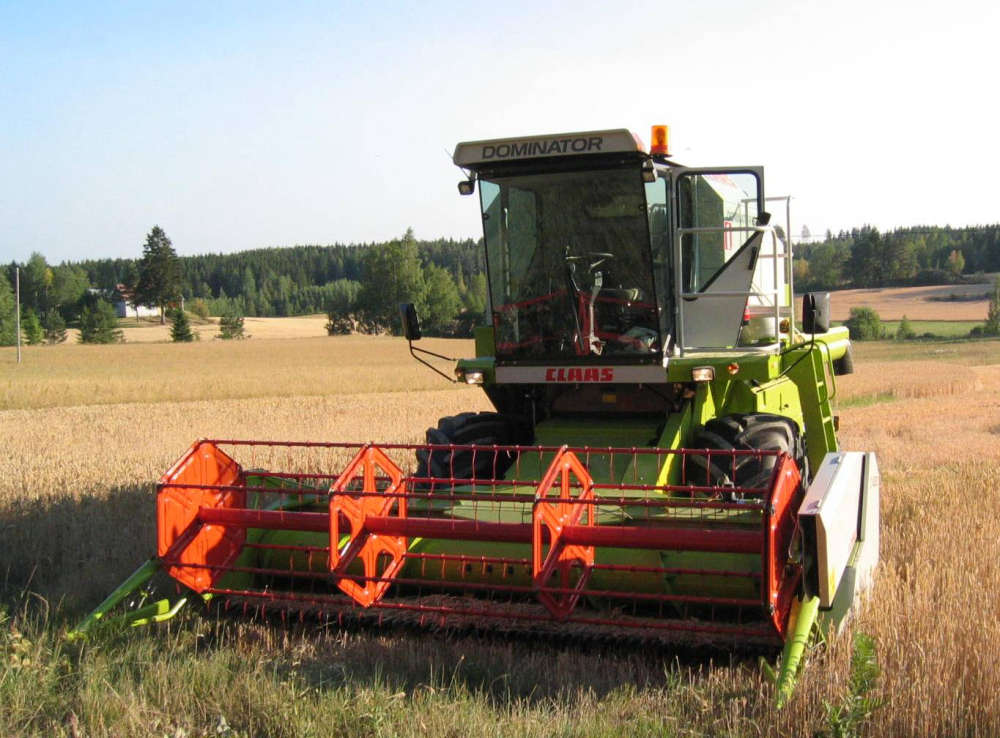 Claas make Dominator combine harvesters (courtesy: Rajankulkija2/Creative Commons)
It's a type of combine harvester
You can understand the confusion. You're a farmer looking for combine harvesters and the product, made by a company called Claas, is known as a Dominator.
From there, all the dominoes topple over, you end up at a porn site inadvertently and nearby fellow MPs are eyes-agog.
Friends of former Tiverton & Honiton MP Neil Parish believe that an innocuous search for farm machinery could have been the starting point in the week of turmoil that led to his resignation on Saturday.
Colin Slade, a Conservative councillor on Mid Devon District Council (and a Radio Exe presenter) has told the Telegraph newspaper that Mr Parish could have been searching for Dominators.
And he says that he "could see" how the search could have led to inappropriate content as it is a "play on words".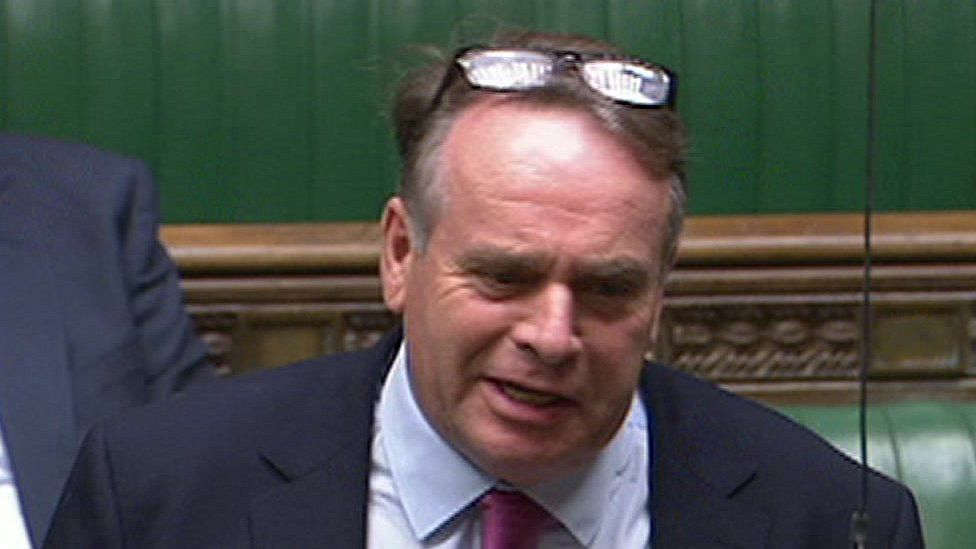 Neil Parish's resignation triggers a by-election for what until now has been a safe Conservative seat
Mr Parish has suggested the first time he saw the content, he had been searching for tractors, but the second occasion was deliberate. He has apologised fully, says it was not his intention to intimidate anyone, and has resigned from parliament, to which he was elected to serve Tiverton & Honiton in 2010.
The Telegraph says a Claas Dominator 76 combine harvester was spotted in the barn of Mr Parish's family farm in north Somerset near Bridgwater as he gave an interview before his resignation.
However, Mr Slade says that the search term hasn't been confirmed by the former MP.
Mr Slade told the paper: "Neil has always been very supportive of our constituents, of our local association, of local charities and of me and my family, we know him socially as well as professionally," Mr Slade said.
"I have never had any concerns about his behaviour and I regard Neil as totally truthful.
"I saw his BBC interview, which was very heartfelt, in which he said he was wrong and he was sorry. I had a conversation with him in which he said very similar things."
Mr Parish's resignation creates a vacancy for what until now has been a very safe Tory seat, but with the current mid-term unpopularity of the Conservative government, combined with the unsavoury nature of Mr Parish's departure, the Lib Dems think they're in with a chance.
They came a distant third in the 2019 general election, and only just managed to hold onto their despot, polling 8,807 votes compared to Mr Parish's 35,893 (a 60 per cent share). Labour came second.
Those numbers haven't stopped current Liberal Democrat leader Sir Ed Davey from dreaming. He told Sky's Sophy Ridge on Sunday show: "I believe the Liberal Democrats can be the real challengers in that. We have a real legacy of success across the south west."
It's not thought that any of the local parties have candidates readied for a swift by-election. Mid Devon District Council – in which Tiverton falls – has descended into a state of disarray.
Although the Conservatives have nearly half the seats, it is led jointly by them and a fractious collection of independents who keep falling out with one another. Read more on that story here: https://bit.ly/3F6dzqL
Honiton falls within East Devon District Council's local boundaries. That council is also run by an alliance of independents and small parties.
The independents often say they can represent constituents unconstrained by the direction of national party structures; although in reality it also often means they find it difficult to agree.
In a statement, East Devon Alliance says: "The forthcoming by-election is an opportunity to choose an independent-minded, local MP who will stand up for the people of the area and oppose the debasement of public life by the present Conservative government.
We will be consulting our members about the best way to achieve this."