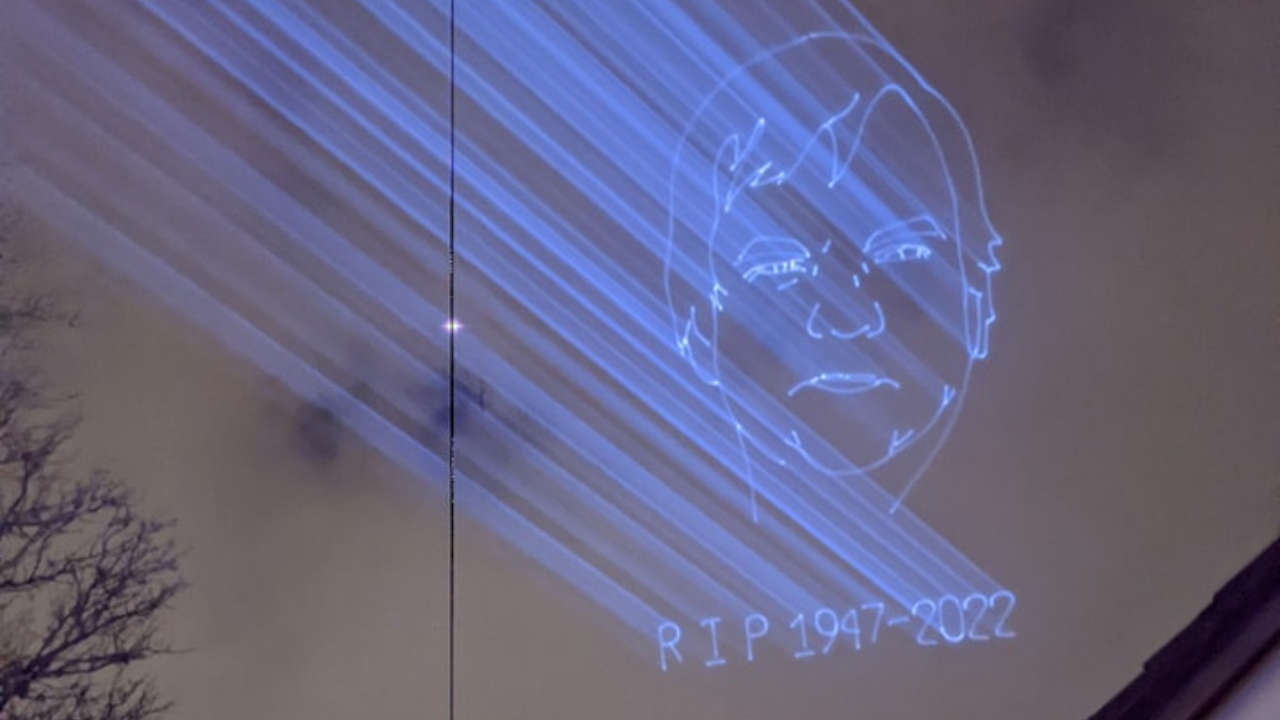 Photo: James Keane
Laser display lights up Appledore
Appledore Village, in Devon, paid a spectacular tribute to Meat Loaf yesterday evening (Sunday 23rd January) using a laser projection system.
The sky illuminated with a huge laser display – digitally drawn by Lowri Keane.
Meat Loaf had a stellar career spanning six decades after shooting to fame with his powerful, wide-ranging voice. The rock veteran was among the most popular musicians of all time, selling millions of albums around the world.