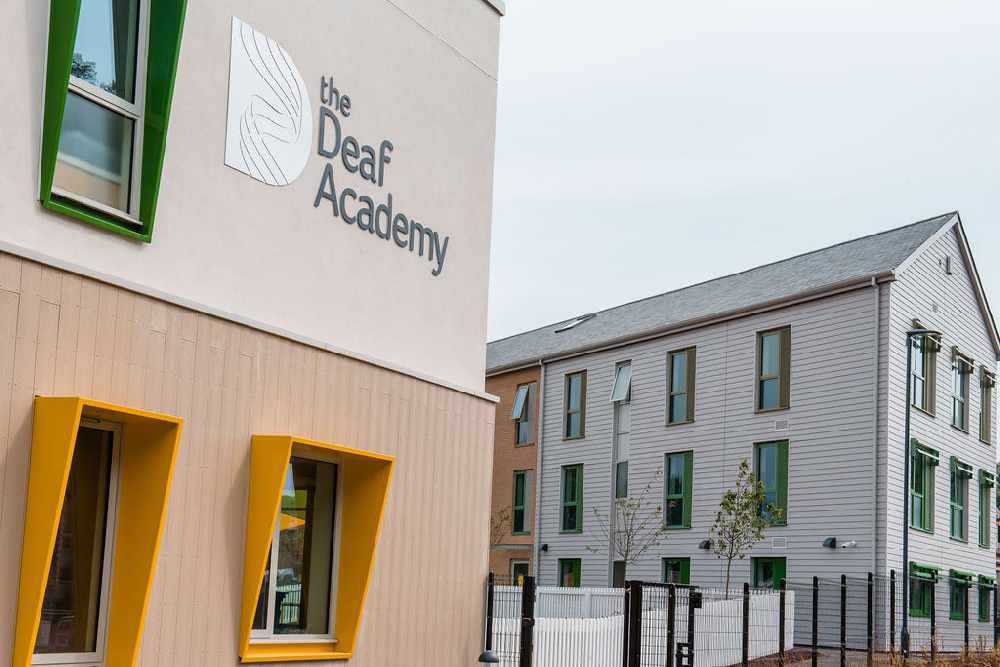 Charlotte Tait studies at Exmouth Deaf Academy (courtesy: Lily Holman Photography)
It's for youngsters affected by Ukraine war
A deaf teenager from Devon has delivered £40,000 of hearing equipment to children and young people affected by the war in Ukraine.
Charlotte Tait, who is 17 and a student at the Deaf Academy in Exmouth, took equipment donated by Derriford Hospital in Plymouth.
Charlotte said: 'As a deaf teenager, I couldn't imagine not having access to the tools that I rely on in everyday life. I think young people in Ukraine must feel isolated from the outside world already, so for deaf children there it must be even worse."
Charlotte's father Darren Tait set up the organisation 'Sending Love to Ukraine' from his home in Callington, Cornwall, and regularly sends convoys of aid to those most affected by the war. Charlotte wanted to do her bit and asked her teachers at the Deaf Academy whether they might help her.
Assistant principal at the Deaf Academy Mark Stocks said: "We initially started having conversations with Charlotte, her dad and Derriford Hospital back in September 2022. Charlotte was so determined to help children and teenagers just like her, that we knew we wanted to support her if we could.
"At the Deaf Academy we aim to help all of our students to develop and deepen their understanding of the wider world and encourage and support them as much as we can in that development. We're really proud of Charlotte for coming up with the idea and then actually taking part in the mission to Poland."
Charlotte's journey to Poland took three days each way, in a convoy of 12 vans travelling up to 14 hours a day in the snow. Charlotte is already planning her next trip which will take place later this spring.

More from Local News