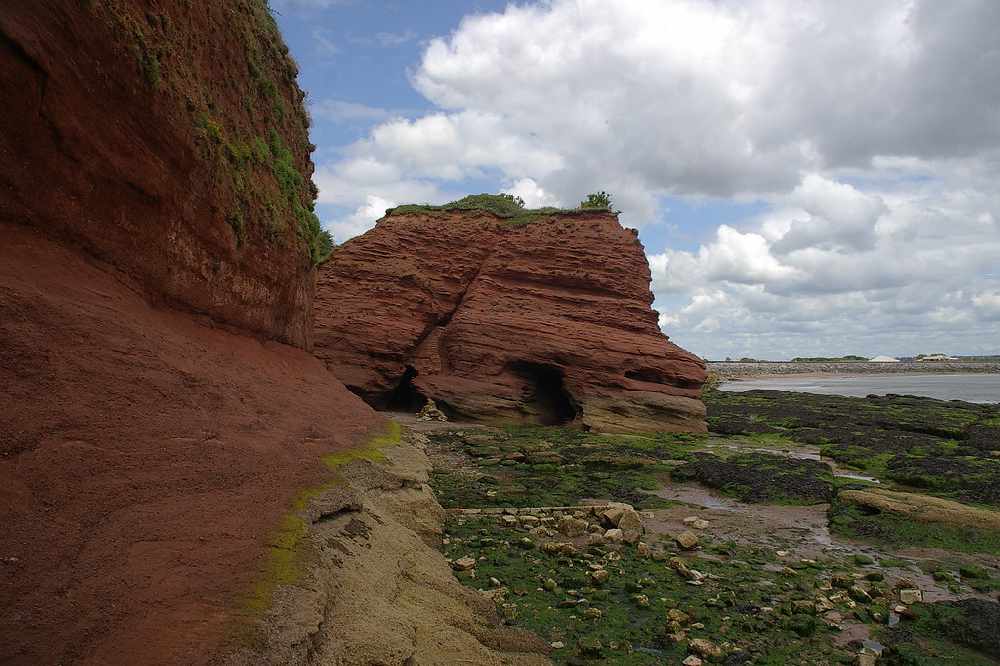 Rocks at Dawlish (courtesy: CreativeCommons/mattbuck4950)
Mutt trapped on ledge
A dog who fell near Red Rock at Dawlish on Tuesday is safely back with its owner after being rescued by a coastguard rescue team.
Exmouth's inshore lifeboat also stood by offshore while the operation was underway to reunite the unhappy canine with presumably equally unhappy owner.
According to Exmouth's RNLI, having fallen, the dog was then trapped on a ledge. The rescue mission has a happy ending. The dog is safe and uninjured.
The RNLI's advice and tips on safe dog walking by the coast can be found here: https://rnli.org/safety/choose-your-activity/coastal-walking/dog-walking