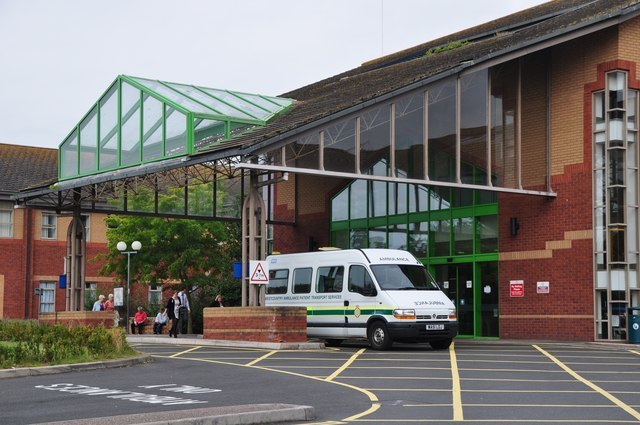 One person died of covid at the RD&E in the past week
Just one more patient in hospital this week
At 163, the number of new coronavirus confirmed across Devon and Cornwall in the last week has fallen again to its lowest level since early September, bringing the total since the start of the pandemic to 47,461.
Devon is fourth lowest 'top-tier' local authority in England for new cases with rates at 8.5 per 100,000 – equivalent to rates on September 20, with Plymouth's rate of 9.5 per 100,000 the lowest since August 27.
Of the new cases confirmed since April 9, 54 were in Cornwall, with eight in East Devon, 14 in Exeter, 18 in Mid Devon, four in North Devon, 18 in Plymouth, four in the South Hams, 18 in Teignbridge, 14 in Torbay, six in Torridge and five in West Devon..
While cases confirmed in Cornwall, Exeter, Mid Devon, Teignbridge and Torridge has risen compared to the previous week, the rise in all areas is less than one extra case a day.
Infection rates are highest in the 0-19 year-olds across Devon, although at a lower rate than when schools went back in March, with the 20-39s in Torbay and Plymouth having the highest infection rates.
At a district level, infection rates in East Devon, Mid Devon and South Hams are highest in 0-19s, in Teignbridge in the 20-39s, in Exeter, North Devon and Torridge in the 40-59s, and in West Devon in the over 80s (one case of an over 95).
No cases in 0-19s in North Devon and Torridge, in 20-39s in East Devon, North Devon, Torridge and West Devon, in 40-59s in South Hams, in 60-79s in North Devon and West Devon, and over 80s in Plymouth, Cornwall, Exeter, Mid Devon, North Devon, South Hams, and Torridge were recorded in specimens from April 4-10.
One more person is in hospital with covid in Devon this week, bringing the total to 15. Derriford Hospital in Plymouth has three patients, the Royal Devon and Exeter Hospital 11 patients, none in North Devon District Hospital and one in Torbay Hospital who was admitted on Monday.
Two people are on mechanical ventilation beds in the RD&E.
In the last week, two people have died in Devon and Cornwall hospitals within 28 days of a positive covid test, both in Exeter.
In terms of the latest MSOA cluster maps, that cover the period of specimen dates between April 5 and 11, there are 216 areas of Devon and Cornwall with between 0-2 cases, up from 211 as of last Friday, with only 14 areas reporting three or more cases.