County Hall, Exeter
Devon facing possible £75 million budget gap next year
Devon will have to make deep cuts to local services if the government fails to provide more money, the county council's leader has warned.
The Conservative-run authority is currently predicting a budget shortfall of £75 million in the next financial year, with costs spiralling due to inflation and surging demand for supporting vulnerable children and adults.
The projection comes after the council recently warned of a potential overspend of £27 million this year, despite it already finding millions of pounds of savings and extra income.
Leader John Hart (Conservative, Bickleigh & Wembury) says Devon's financial position has "never been so bleak as it is now" and warns that non-statutory services are at risk of being cut in the 2023/24 budget.
"Everything across the board that we do not have to statutorily do has got to be reviewed to see whether we can make savings or whether ultimately we are going to have to stop doing them.
"It is a very serious position that we're in. But we are not an isolator. This is true with all local government."
He did not want to be specific on individual services but said the council is "gradually at the present moment building up a whole host of things to see whether we can do them differently [or] whether we can cut them."
Cllr Hart, who has been in charge at County Hall since 2009, added: "We're going to try and keep a service for the people of Devon, but it certainly will not be the kind of service they get now – it will be less of."
Devon's core funding from the government has reduced by 72 per cent in real terms over the last 11 years.
And while Cllr Hart agrees with new prime minister Rishi Sunak that the country faces a "profound economic crisis," he urged Mr Sunak and his chancellor Jeremy Hunt to ensure that local government is not singled out for further cuts.
"Normally in Devon we've been in a position where we can manage, but we can't manage now," he said.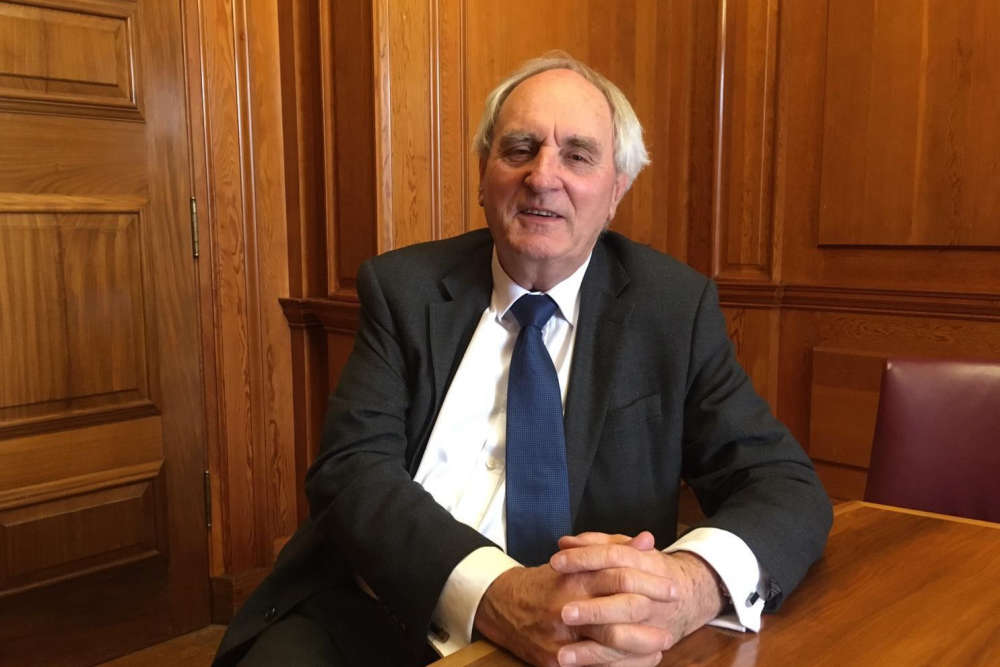 One of the reasons is due to the cost of supporting children with special educational needs and disabilities (SEND), for which the government has allowed local authorities like Devon to run-up huge overspends in the past three years.
It has told councils to put these overspends – effectively debt – into separate ring-fenced accounts while it develops a new funding plan.
But the arrangement ends in April and Devon, along with a number of other authorities, is still waiting to hear from the government about what will happen with the balances.
The county's cumulative overspend on SEND is projected to rise to £121 million by next year – roughly the same amount of money it has in reserves.
Cllr Hart added: "We are getting to the stage where we have little or no money left. We're coming out of covid, we have far higher demands on our services than we've ever had for a whole host of reasons – not least long covid.
"And on the back of that all of us [local authorities] have got a shortage of funding for this year, to a certain extent, but definitely for next year."
Current cost-saving measures already imposed at County Hall include a freeze on staff recruitment in non-frontline areas, delayed planned investment in IT and infrastructure projects and stopping some routine road maintenance.
A government spokesperson recently said: "We have made an additional £3.7 billion available to councils this year in recognition of their vital role. This includes an additional £40 million for Devon County Council to ensure they are able to deliver key services."
Devon's ruling cabinet will put forward its target budget in December, which will then be finalised in February subject to councillors' approval.