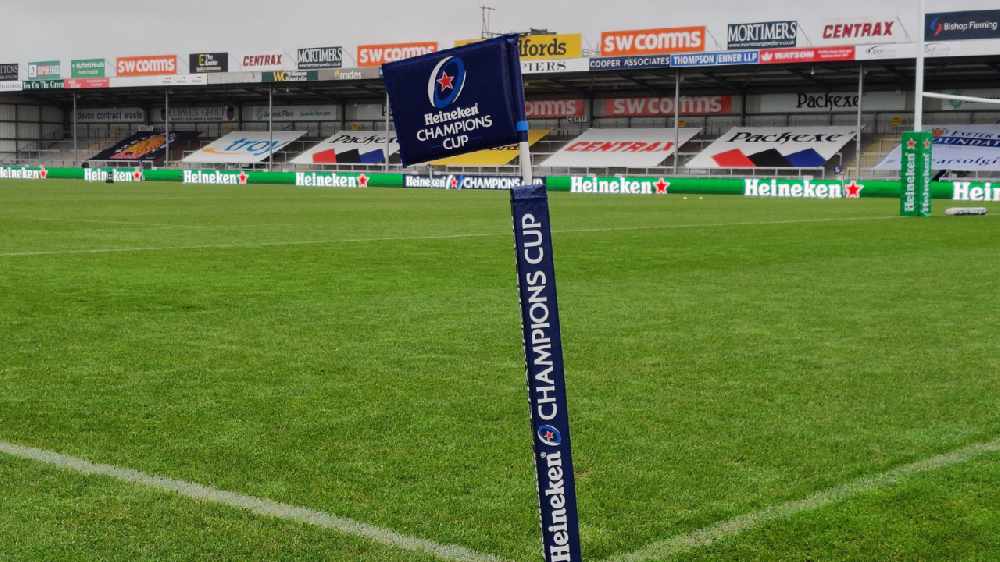 And they didn't even play
After thrashing Glasgow Warriors in their first European Champions Cup match of the season at Sandy Park, Exeter Chiefs have been whipped in the second round, without even kicking or passing a ball.
Earlier this week, the Chiefs reported that a number of people in their group had tested positive for covid-19. That led to this weekend's game in the south of France being cancelled. The Glasgow Warriors fixture against Lyon was also called off as a precaution, given the Scottish team was in Devon to be demolished by the Chiefs.
But now the tournament's organisers, European Professional Club Rugby (EPCR) has convened to judge who would have triumphed and what the score would have been on the abandoned games. They've decided the Chiefs would lose to Toulouse 28-0.
An EPCR committee, comprising director general Vincent Gaillard, board member Andrea Rinaldo and head of governance and regulations Liam McTiernan, considered the matches.
In a statement the EPCR says: "It was decided that as Exeter Chiefs had recorded a number of positive tests for covid-19 among players and staff and were therefore unable to travel to France to fulfil the fixture on public health advice, Toulouse were deemed to be the winners, and were awarded five match points on a scoreline of 28-0.
"EPCR would like to emphasise that blame was not considered as a factor during the deliberations, and the committee's decisions were made with a view to facilitating the completion of this season's Heineken Champions Cup in unprecedented circumstances.
They also decided that Glasgow Warriors v Lyon scoreline would go in the French team's favour, 28-0. La Rocelle's scoreline against Bath went in favour of the French too, 28-0.
More from Local News