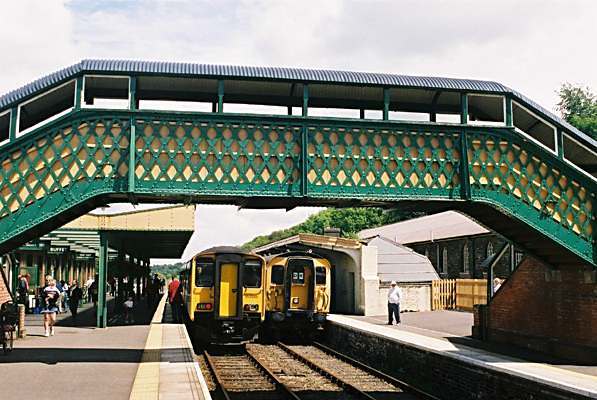 Back to the future
Return of regular trains a step closer
The return of a regular passenger rail service between Exeter and Okehampton is a step closer after £40 million of funding to reinstate services was included in the Budget.
The reopening of the line is already in the government's Comprehensive Spending Review and National Infrastructure Strategy.
Regular Okehampton to Exeter passenger services were withdrawn in 1972, although since 1997 a limited service has runon Sundays during the summer.
A line in the Budget says: "This Budget will also unlock more than £40 million of funding to reinstate passenger services on the Okehampton to Exeter line, subject to final approval of costs and contracts. These investments will provide good quality transport links between communities, and improve employment opportunities across these areas."
Mel Stride, MP for Central Devon, is delighted. He said: "The Okehampton to Exeter rail service is now a clear reality. I have campaigned on this for many years and huge congratulations to all those who have put their shoulder to the wheel.
"Okehampton and towns and villages between Okehamptoon and Exeter can now look forward to a massively improved rail service, and this is great news for tens of thousands of my constituents."
While no date for when a regular service is set to start running from, timetables on the RealTimeTrains website show services beginning to run from Sunday 16 May, with services running every two hours in each direction.
More from Local News